Filmography from : Bijou Phillips
Actor :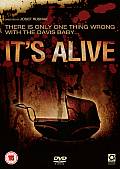 It's Alive
,
Josef Rusnak
, 2009
A remake of the 1974 cult classic, It's Alive is a gore splattered cautionary tale of the terrifying consequences of experimental drug testing. Bijou Phillips (Choke, Hostel Pt II, Bully) stars as Lenore Harker, a normal High School senior who seems to have it all: a boyfriend who loves her, great grades and a new baby on the way. Above all, she is certain of one thing, the baby she and Frank (James Murray, Primeval, Being John Malkovich) are...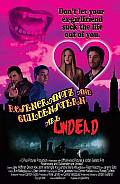 Rosencrantz and Guildenstern Are Undead
,
Jordan Galland
, 2009
Julian Marsh is an out of work ladies' man who lands a job directing a bizarre adaptation of Hamlet. After casting his best friend and his ex-girlfriend in the show, Julian finds himself in the middle of a two thousand year old conspiracy that explains the connection between Shakespeare, the Holy Grail and some seriously sexy vampires. It turns out that the play was actually written by a master vampire name Theo Horace and it's up to Julian to...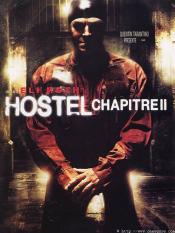 Hostel: Part II
,
Eli Roth
, 2007
Three young Americans studying art in Rome set off for a weekend trip when they run into a beautiful model from one of their classes. Also on her way to an exotic destination, the gorgeous European invites the coeds to come along, assuring them they will be able to relax and rejuvenate. Will the girls find the oasis they are looking for? Or are they poised to become victims for hire, pawns in the fantasies of the sick and privileged from...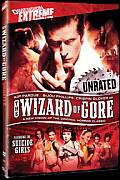 The Wizard of Gore
,
Jeremy Kasten
, 2007
...
Venom
,
Jim Gillespie
, 2005
...