Filmography from : Bill Ash
Actor :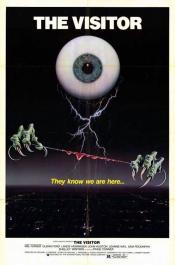 Stridulum
,
Giulio Paradisi
(as Michael J Paradise), 1979
John Huston stars as an intergalactic warrior who joins a cosmic Christ figure in battle against a demonic 8-year-old girl, and her pet hawk, while the fate of the universe hangs in the balance. Multi-dimensional warfare, pre-adolescent profanity and brutal avian attacks combine to transport the viewer to a state unlike anything they've experienced... somewhere between Hell and the darkest reaches of outer space....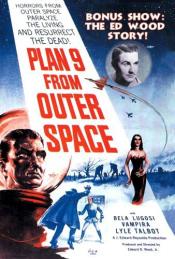 Plan 9 from Outer Space
,
Edward D Wood Jr
, 1957
In California, an old man (Bela Lugosi) grieves the loss of his wife (Vampira) and on the next day he also dies. However, the space soldier Eros and her mate Tanna use an electric device to resurrect them both and the strong Inspector Clay (Tor Johnson) that was murdered by the couple. Their intention is not to conquer Earth but to stop mankind from developing the powerful bomb "Solobonite" that would threaten the universe. When the population...