Filmography from : Bill Cobbs
Actor :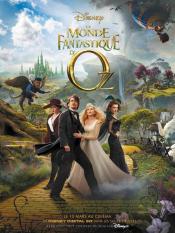 Le monde fantastique d'Oz
,
Sam Raimi
, 2013
Oscar Diggs (James Franco), a small-time circus magician with dubious ethics, is hurled away from dusty Kansas to the vibrant Land of Oz. At first he thinks he's hit the jackpot-fame and fortune are his for the taking. That all changes, however, when he meets three witches, Theodora (Mila Kunis), Evanora (Rachel Weisz), and Glinda (Michelle Williams), who are not convinced he is the great wizard everyone's been expecting. Reluctantly drawn into...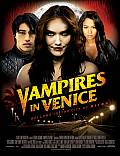 Vampires in Venice
,
Deborah Goodwin
, 2013
Keith (Edward Remington Hoffman), a young fresh-faced actor, arrives in Hollywood on All Hallow's Eve and is hustled by a mad real estate agent to move into an abandoned rental house in Venice where he's warned by his weird neighbor that "evil is everywhere". On his first night in his new digs, he's attacked by some kind of vampire bat and begins to feel a change coming on. When he rescues an attractive escaped mental patient named Laci...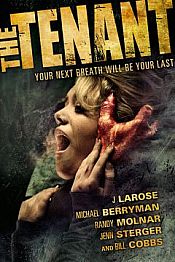 The Tenant
,
Ric La Monte
, 2010
An obsessed doctor tries to cure human deformities through DNA splicing, an obsession drawing him into a dark world where he experiments on the patients at Edgewood Asylum. Ignoring his pregnant wife Olivia, she comes to see him one night, but everything goes horribly wrong as Dr. Newman watches in horror as Olivia deliver their twins – One twin is a beautiful baby girl, the other a deformed creature that defies nature. 25 years later, on a...
La Nuit au musée
,
Shawn Levy
, 2006
...

Souviens-toi... l'été dernier 2
,
Danny Cannon
, 1998
...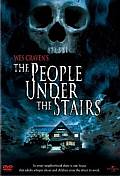 Le sous-sol de la peur
,
Wes Craven
, 1991
A thirteen year old boy nicknamed Fool lives in the ghetto and has found out his family is going to get evicted from their run down apartment. On top of that he learns his Mother is dying of cancer. Fool is persuaded by family friend, Leroy to sneak into the landlords' home to steal a prized coin collection rumored to be in their home. Desperate to help save his Mother's life and the family from being thrown into the streets, Fool goes with...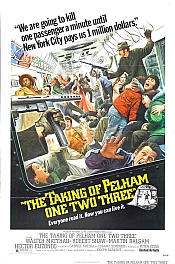 Les pirates du métro
,
Joseph Sargent
, 1974
In New York, armed men hijack a subway car and demand a ransom for the passengers. Even if it's paid, how could they get away?...