Filmography from : Bill Giorgio
Actor :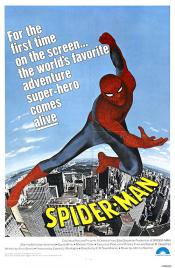 The Amazing Spider-Man
,
Don McDougall
(3 episodes, 1978-1979),
Ron Satlof
(2 episodes, 1978),
EW Swackhamer
(1 episode, 1977),
Tom Blank
(1 episode, 1978),
Cliff Bole
(1 episode, 1978),
Michael Caffey
(1 episode, 1978),
Dennis Donnelly
(1 episode, 1978),
Fernando Lamas
(1 episode, 1978),
Larry Stewart
(1 episode, 1978),
Tony Ganz
(1 episode, 1979),
Joseph Manduke
(1 episode, 1979), 1979
Peter Parker has a laboratory accident that changes his life. He finds himself with greatly increased strength, the ability to stick to walls to climb them without needing hand and footholds and a "spider-sense" (presented in this series as clairvoyance) that allows him to sense danger. Designing a costume and a webshooter that allows him to fire a strong artificial web, he fights crimes as Spider-Man. ...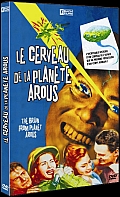 The Brain from Planet Arous
,
Nathan Juran
(as Nathan Hertz), 1957
A powerful criminal brain from the planet Arous, Gor, assumes the body of scientist Steve March. Thru March he begins to control the world by threatening destruction to any country challenging his domination. Another brain, Val, works with Marchs future wife Sally to defeat Gor. Val explains that Gor will be vulnerable when he is forced to leave March at intervals to re-energize. Gors vulnerable spot, the Fissure of Orlando, is described in a...