Filmography from : Bill Hibbert
Actor :
Superman II
,
Richard Lester
,
Richard Donner
(uncredited), 1980
Superman agrees to sacrifice his powers to marry Lois, unaware that three Kryptonian criminals he inadvertently released are conquering Earth. ...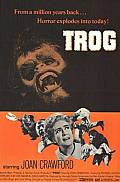 Trog
,
Freddie Francis
, 1970
A troglodyte, or primitive man, is found in a cave and brought to the lab of Dr. Brockton. Brockton, believing that the creature could be the "missing link," studies and attempts to communicate with it. Meanwhile, the townspeople are angry with Brockton, for they feel that the trog is nothing more than a dangerous monster. Unfortunately, the residents are proven correct when the caveman is freed from his cage -- and embarks on a murderous...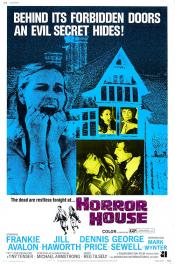 The Haunted House of Horror
,
Michael Armstrong
, 1969
A group of sixties teenagers bored with the party they're at drive out to a deserted old mansion, but their laughter turns to fear when one of them is killed in a frenzied knife attack. Another of them persuades the rest that they should solve the murder themselves rather than go to the police, not surprisingly opening the way to further carnage. ...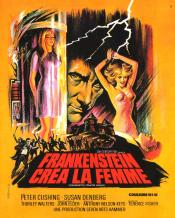 Frankenstein Created Woman
,
Terence Fisher
, 1967
Baron Frankenstein has acquired the dead body of a young maiden, Christina, and all it lacks is the spark of life. He captures the soul of a recently executed young man and installs it in the young woman. With the memories from the young man still intact, she starts to kill the people whose false accusations led to the young man's execution. ...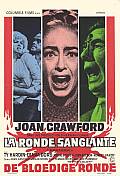 Berserk
,
Jim O'Connolly
, 1967
Monica Rivers, is the owner and ringmaster of a traveling circus and who'll stop at nothing to draw bigger audiences. When a series of mysterious murders begins to occur and some of her performers die gruesomely, her profits soar. She hires high-wire walker Frank Hawkins, impressed by the handsome and muscular young man. They begin an affair which arouses her previous lover Durando's jealousy. When Durando is found dead shortly afterward, the...
Dr. Strangelove or: How I Learned to Stop Worrying and Love the Bomb
,
Stanley Kubrick
, 1964
...