Filmography from : Bill Oberst Jr
Actor :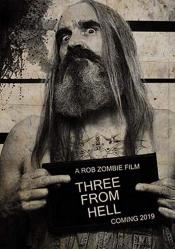 3 from Hell
,
Rob Zombie
, 2019
...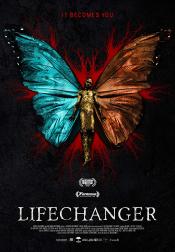 Lifechanger
,
Justin McConnell
, 2018
A murderous shapeshifter sets out on a blood-soaked mission to make things right with the woman he loves....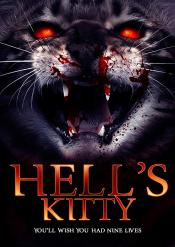 Hell's Kitty
,
Nicholas Tana
, 2018
Nick, a Hollywood screenwriter, discovers his cat has become murderously possessed, and will stop at nothing to rid him of any women in his life. As his life unravels out of control, Nick must find a way to have his kitty exorcised of the demonic spirit haunting her and creating a body count....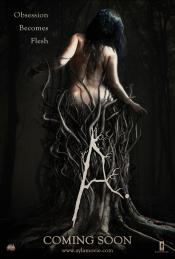 Ayla
,
Elias
, 2017
A man haunted by the mysterious death of his 4-year-old sister brings her back to life thirty years later as an adult woman, with dire consequences....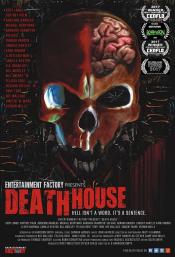 Death House
,
B Harrison Smith
, 2017
During an exclusive tour, a power breakdown inside a secret prison known as the Death House sends two agents fighting through a labyrinth of horrors while being pursued by a ruthless army of roaming inmates. As they fight to escape, the agents push toward the lowest depths of the facility where they learn a supernatural group of evil beings is their only chance for survival....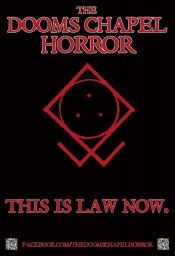 The Dooms Chapel Horror
,
John William Holt
(as John Holt), 2016
Kyle Cole returns home to Kaler Mills to film a documentary about the characters in his less-than-perfect childhood. He discovers that his small, southern hometown has not changed much. Many remember the tragic accident that pushed Kyle to move away, but not many know about the plan for revenge that was put into motion the second he stepped back into town....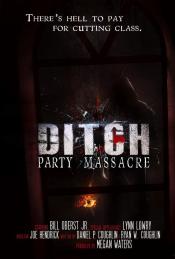 Ditch
,
Joe Hendrick
, 2016
Jenny Bilson, a high school senior, is the perfect student, and a wonderful daughter to a veteran police detective. But a figure from her past has come knocking. And, throwing a high school 'ditch party,' will end up being one HELL of a mistake!...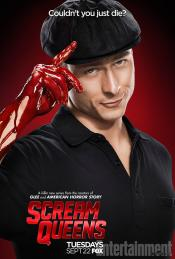 Scream Queens
,
Barbara Brown
(5 episodes, 2015-2016),
Brad Falchuk
(4 episodes, 2015-2016),
Bradley Buecker
(3 episodes, 2015-2016),
Michael Uppendahl
(3 episodes, 2015),
Ian Brennan
(2 episodes, 2015-2016),
Michael Lehmann
(1 episode, 2015),
Ryan Murphy
(1 episode, 2015),
Jamie Lee Curtis
(1 episode, 2016),
Maggie Kiley
(1 episode, 2016),
Loni Peristere
(1 episode, 2016),
Mary Wigmore
(1 episode, 2016), 2015
Wallace University is rocked by a string of murders. Kappa House, the most sought-after sorority for pledges, is ruled with an iron fist (in a pink glove) by its Queen Bitch, Chanel Oberlin (Emma Roberts). But when anti-Kappa Dean Cathy Munsch (Jamie Lee Curtis) decrees that sorority pledging must be open to all students, and not just the school's silver-spooned elite, all hell is about to break loose, as a devil-clad killer begins wreaking...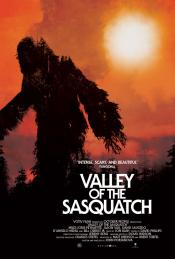 Valley of the Sasquatch
,
John Portanova
, 2015
After losing their home following a devastating tragedy, a father and son are forced to move to an old family cabin. Neither reacts well to being thrown into this new world. The son's attempts to relate to his father are complicated when two old friends arrive for a weekend of hunting. This trip into the forest will unearth not only buried feelings of guilt and betrayal, but also a tribe of Sasquatch that are determined to protect their land....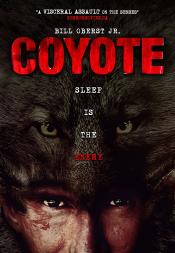 Coyote
,
Trevor Juenger
, 2014
An insomniac writer's sleep-deprived hallucinations distort reality as paranoia drives him to extreme violence....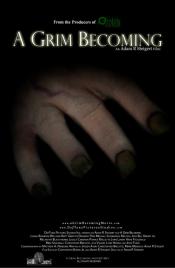 A Grim Becoming
,
Adam R Steigert
, 2014
A tale about a young, bitter executive who has the unfortunate experience of seeing a Grim Reaper at work. This sighting results in the man becoming a Reaper and having to explore his own conscience and the lengths he will go to get his own life back....
Circus of the Dead
,
Billy 'Bloody Bill' Pon
, 2014
A man becomes entangled in a deadly morality game when the circus comes to town and a sadistic clown forces him to examine the things in life he takes for granted in the most horrific ways....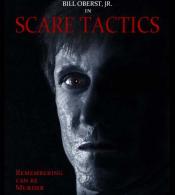 Deadly Revisions
,
Gregory Blair
, 2013
Horror writer and filmmaker Grafton Torn awakens from a coma to find himself with a bum leg and a large section of his memory missing. His best friend, Deter, came to Grafton's house in response to a strange phone call to find the front door open and Grafton lying at the bottom of the stairs. To aide in the doctor's orders of rest and relaxation, Deter offers Grafton his remote lakeside cabin. There, with the help of a hypnotherapist and...
Gone Dark
,
Pascal
(as Pascal Cooper), 2013
Five years ago Jack's partners helped him fake his death. When his little sister Kim becomes an agent she finds evidence that shows his partners killing him and blames them for his death. She goes off the grid to hunt them down and starts climbing the drug food chain to find Jack's former friend and closest partner, Slick, who took the blame for pulling the trigger on Jack. When the company finds out what's going on they send in several...
Blackout
,
Matthew K Hacker
, 2013
A young attorney's life is turned upside when he wakes to find a dead woman in his apartment....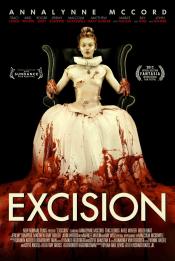 Excision
,
Richard Bates Jr
, 2012
A disturbed and delusional high school student with aspirations of a career in medicine goes to extremes to earn the approval of her controlling mother....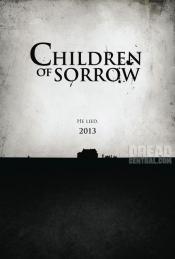 Children of Sorrow
,
Jourdan McClure
, 2012
...
Resolution
,
Justin Benson
,
Aaron Moorhead
(as Aaron Scott Moorhead), 2012
...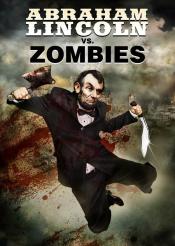 Abraham Lincoln tueur de Zombies
,
Richard Schenkman
, 2012
While the Civil War rages on, President Abraham Lincoln must undertake an even more daunting task: Destroying the Confederate Undead....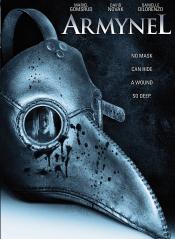 Armynel
,
Lance Dumais
, 2012
For Savannah, a personal assistant at a law office struggling with a dark secret, bad dreams soon become nightmares and then progress to hallucinations. Finally, she can't take it anymore and decides to tell her girlfriend Felicia. Felicia tries to help by introducing her to psychiatrist Doctor Dale. As she begins her hypnosis therapy sessions and her dark secrets come to light, tragedies begin happening around Savannah and all the signs point...
Scary or Die
,
Bob Badway
(segment director),
Michael Emanuel
(segments 'Clowned', 'Lover Come Back', 'The Crossing'),
Igor Meglic
(segment 'Taejung's Lament'), 2012
The creation of filmmaker Michael Emanuel, SCARY OR DIE tells five interwoven horror stories that take place in and around the "City of Angels". A flesh-eating clown desperately trying to protect the person he craves the most, A dirty cop and a hit gone wrong with a vengeful Necromancer, a beautiful but mysterious woman and a lonely man looking for love in all the wrong places, a gruesome blood splattered uprising of Illegal Mexican Zombies, and...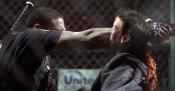 Death Valley
,
Drew Daywalt
(3 episodes, 2011),
Austin Reading
(3 episodes, 2011),
Jordan Vogt-Roberts
(3 episodes, 2011),
Eric Appel
(2 episodes, 2011),
Peter Lauer
(1 episode, 2011), 2011
A year ago, vampires, werewolves and zombies mysteriously descended upon the streets of California's San Fernando Valley. Death Valley is the dark comedy that follows the cops that capture the monsters, and the camera crew that captures the cops. Follow the horrific yet comedic exploits of the newly formed Undead Task Force (UTF), a division of the LAPD created to combat the emergence of monsters in the San Fernando Valley. Death Valley...
Take This Lollipop
,
Jason Zada
, 2011
Using information gleaned from a viewer's Facebook page, this interactive film personalizes the film for that particular viewer....
VIViD
,
Brandon Slagle
, 2011
A group of individuals selected due to various neurosis are unwillingly brought into an experiment by a murderous sociopath who believes he has committed all atrocity he can on this plane of existence, and that the next step is to mentally step into the body of other people and live out their lives and fantasies - literally experiencing what it is like to be another person - both in life and at the brink and ultimately finality of death......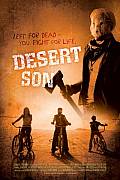 Desert Son
,
James Mann
,
Brandon Nicholas
, 2010
Phillip is abandoned in the desert by his stepfather. He is found unconscious days later by Lucy and Jack, two orphans who live in an abandoned mining town in the middle of nowhere. They bring Phillip back to health and quickly initiate him into their dangerous lifestyle. Together they embark on spree of increasingly risky and violent crimes committed in the name of survival. But the group unravels after a bloody murder weighs too heavily upon...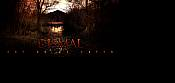 Dismal
,
Gary King
, 2009
...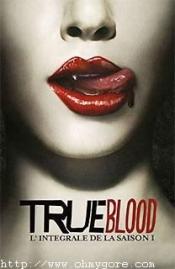 True Blood
,
Michael Lehmann
(15 episodes, 2008-2013),
Scott Winant
(13 episodes, 2008-2014),
Daniel Minahan
(8 episodes, 2008-2012),
Howard Deutch
(5 episodes, 2013-2014),
John Dahl
(4 episodes, 2008-2010),
Michael Ruscio
(4 episodes, 2009-2013),
Anthony Hemingway
(3 episodes, 2008-2013),
Alan Ball
(3 episodes, 2008),
Lesli Linka Glatter
(3 episodes, 2010-2012),
David Petrarca
(3 episodes, 2010-2012),
Romeo Tirone
(3 episodes, 2011-2013),
Stephen Moyer
(3 episodes, 2012-2014),
Daniel Attias
(3 episodes, 2012-2013),
Nick Gomez
(1 episode, 2008),
Nancy Oliver
(1 episode, 2008),
Marcos Siega
(1 episode, 2008),
Michael Cuesta
(1 episode, 2009),
Adam Davidson
(1 episode, 2009),
Jeremy Podeswa
(1 episode, 2011),
Gregg Fienberg
(1 episode, 2014),
Simon Jayes
(1 episode, 2014),
Angela Robinson
(1 episode, 2014),
Lee Rose
(1 episode, 2014),
Jesse Warn
(1 episode, 2014), 2008
The series follows Sookie Stackhouse, a barmaid living in Louisiana who can read people's minds, and how her life is turned upside down when the Vampire Bill, walks into her place of employment two years after vampires 'came out of the coffin' on national television....
Le secret de Lily Owens
,
Gina Prince-Bythewood
, 2008
Set in South Carolina in 1964, this is the tale of Lily Owens a 14 year-old girl who is haunted by the memory of her late mother. To escape her lonely life and troubled relationship with her father, Lily flees with Rosaleen, her caregiver and only friend, to a South Carolina town that holds the secret to her mother's past. Taken in by the intelligent and independent Boatwright sisters, Lily finds solace in their mesmerizing world of beekeeping....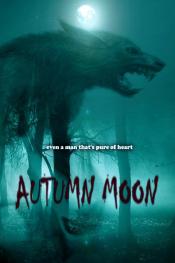 Autumn Moon
,
Randy R Fabert
, 0
Pulp writer Michael Renee Allen thought the house on the edge of the woods would be the perfect place to write his next novel. He soon finds that the forest has more to offer than just fresh air and a nice view. Something unspeakable is stalking the forest. A cunning force of pure evil that hunts by night, painting the forest with blood....