Filmography from : Bill Taylor
Actor :

Humanoïd - terreur abyssale
,
Jeff Yonis
, 1996
...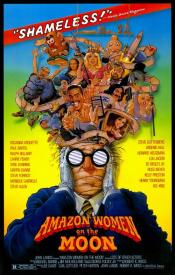 Cheeseburger Film Sandwich
,
Joe Dante
(segments 'The French Ventiloquist's Dummy' [TV cut & DVD only], 'Hairlooming', 'Bullshit or Not', 'Critic's Corner', 'Roast Your Loved One', 'Reckless Youth'),
Carl Gottlieb
(segments 'Peter Pan Theater' [TV cut & DVD only], 'Pethouse Video', 'Son of the Invisible Man', 'Art Sale'),
Peter Horton
(segment 'The Unknown Soldier' [TV cut & DVD only]'Two ID's'),
John Landis
(segments 'Mondo Condo', 'Hospital', 'Blacks Without Soul', 'Don 'No Soul' Simmons', 'Video Date'),
Robert K Weiss
(segments 'Murray in Videoland', 'Amazon Women on the Moon', 'Silly Paté', 'Video Pirates', 'First Lady of the Evening', 'Titan Man'), 1987
A series of short sketches, most of which parody late-night television and the low-budget movies one often finds there. Other skits include a man being attacked by his apartment, a funeral hosted by classic comedians, and a teen-age boy's big night turning into a nightmare....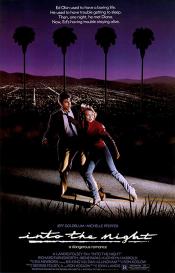 Série noire pour une nuit blanche
,
John Landis
, 1985
Ed Okin's life is somewhat out of control. He can't sleep, his wife betrays him, and his job is dull. One night, he starts to drive through Los Angeles, and he finally ends in the parking garage of Los Angeles International Airport. Moments later, a beautiful young lady jumps onto his bonnet and he finds himself being chased by four Iranians. What follows is a wild chase through the streets of Los Angeles, and a very funny one too....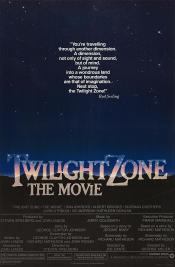 La Quatrième Dimension
,
Joe Dante
(segment 'It's a Good Life'),
John Landis
(prologue/segment 'Time Out'),
George Miller
(segment 'Nightmare at 20,000 Feet'),
Steven Spielberg
(segment 'Kick the Can'), 1983
Four horror/science-fiction segments directed by four of Hollywood's famous directors based on TV's most popular anthology series, bookened by a funny and scary prologue and epilogue featuring Dan Aykroyd and Albert Brooks. In the first story directed by John Landis (a vague remake of the Twilight Zone episode "A Quality of Mercy") a loud-mouthed bigotted businessman (Vic Morrow) with an intense hatred for Jews, blacks, and Asians, gets the...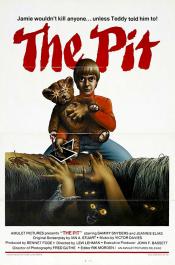 Teddy: La mort en peluche
,
Lew Lehman
, 1981
Twelve year-old Jamie Benjamin is a misunderstood lad. His classmates pick on him, his neighbors think he's weird and his parents ignore him. But now Jamie has a secret weapon: deep in the woods he has discovered a deep pit full of man-eating creatures he calls Trogs... and it isn't long before he gets an idea for getting revenge and feeding the Trogs in the process!...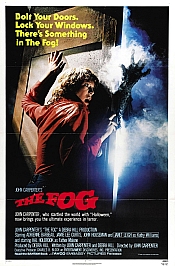 Fog
,
John Carpenter
, 1980
A Northern California fishing town, built 100 years ago over an old leper colony, is the target for revenge by a killer fog containing zombie-like ghosts seeking revenge for their deaths....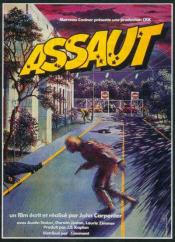 Assaut
,
John Carpenter
, 1976
...