Filmography from : Billy Slaughter
Actor :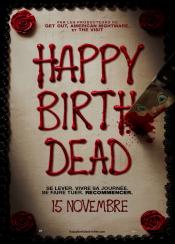 Happy Death Day
,
Christopher Landon
, 2017
A teenage girl, trying to enjoy her birthday, soon realizes that this is her final one. That is, if she can figure out who her killer is. She must relive that day, over and over again, dying in a different way each time. Can she solve her own murder? ...
Geostorm
,
Dean Devlin
, 2017
When catastrophic climate change endangers Earth's very survival, world governments unite and create the Dutch Boy Program: a world wide net of satellites, surrounding the planet, that are armed with geoengineering technologies designed to stave off the natural disasters. After successfully protecting the planet for two years, something is starting to go wrong. Two estranged brothers are tasked with solving the program's malfunction before a...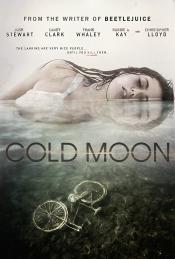 Cold Moon
,
Griff Furst
, 2016
In a sleepy southern town, the Larkin family suffers a terrible tragedy. Now the Larkin's are about to endure another: Traffic lights blink an eerie warning, a ghostly visage prowls in the streets, and graves erupt from the local cemetery in an implacable march of terror . . . And beneath the murky surface of the river, a shifting, almost human shape slowly takes form to seek a terrible vengeance....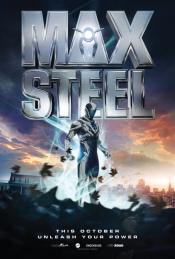 Max Steel
,
Stewart Hendler
, 2016
When teenage Max McGrath discovers his body can generate the universe's most powerful energy, he must bond with the only being able to contain it - a mysterious techno-organic extraterrestrial named Steel. United as the superhero Max Steel, the two friends must combat an alien menace and unlock the secrets of their past....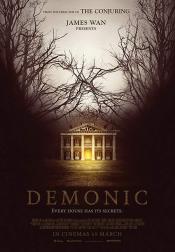 Demonic
,
Will Canon
, 2015
The film centers on the aftermath of a horrific massacre where five college students were brutally murdered inside an abandoned home. Detective Mark Lewis and psychologist Dr. Elizabeth Klein question one of the few survivors who explains they were amateur ghost-hunters, seeking out paranormal phenomenon at the abandoned house, which was believed to be haunted. But what started out as a harmless activity turned into something truly terrifying....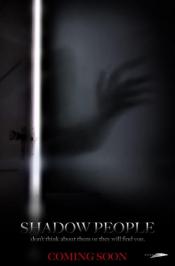 The Door
,
Matthew Arnold
, 2013
SHADOW PEOPLE is a psychological-thriller that explores the rare medical phenomenon known as SUNDS (Sudden Unexplained Nocturnal Death Syndrome). Millions of people across the globe have had encounters with what they describe as dark, shadowy creatures that visit them at night. Sometimes horrifying, sometimes deadly, these nocturnal intruders have been described as early as man's first recorded writings. But what are they? And what do they...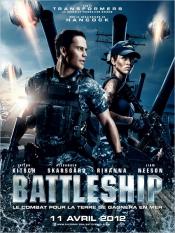 Battleship
,
Peter Berg
, 2012
...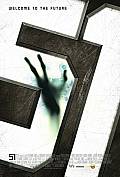 51
,
Jason Connery
, 2011
The film chronicles what happens after political pressure from the American public forces the Air Force to decide to allow a select few well-known reporters limited access to the most secretive base on the planet: Area 51. But when one of the base's hidden "long-term visitors" exploits this unprecedented visit as a chance to liberate himself and his fellow alien captives, Area 51 turns from a secure government base to a horrifying destination of...
Storm War
,
Todor Chapkanov
, 2011
Once the government pulled funding for his project, scientist Marcus Grange (Stacy Keach) seeks revenge by controlling the weather and causing devastation to any that stand in his way. When man controls mother nature, the world must weather the storm! Tune in to director Todor Chapkanov's Storm War on Syfy to watch if two brothers (Jason London and Wes Brown) can stop their father's evil reign from using weather weapons to destroy Washington D.C....
The Final Destination
,
David R Ellis
, 2009
On what should have been a fun-filled day at the races, Nick O'Bannon has a horrific premonition in which a bizarre sequence of events causes multiple race cars to crash, sending flaming debris into the stands, brutally killing his friends and causing the upper deck of the stands to collapse on him. When he comes out of this grisly nightmare, Nick panics, persuading his girlfriend, Lori, and their friends, Janet and Hunt, to leave… escaping...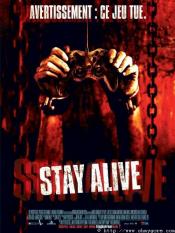 Stay Alive
,
William Brent Bell
, 2006
The teenager Loomis Crowley is testing the underground game Stay Alive with his friends Sarah and Rex. When the game is over, the impressed Loomis finds in the middle of the night Rex and Sarah dead in their room, and his is pushed by a shadow from the staircase, breaking the banister and hanging the same way he died in the game. Loomis's sister Emma gives his games to his best friend, Hutch, and he joins his friends Miller, Phineus and his...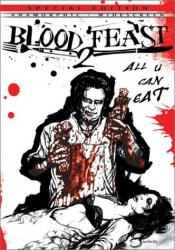 Blood Feast 2: All U Can Eat
,
Herschell Gordon Lewis
, 2002
...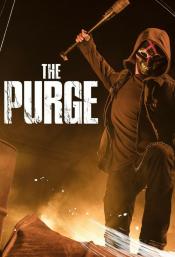 The Purge
,
Tara Nicole Weyr
(2 episodes, 2018-2019),
Ernest R Dickerson
(2 episodes, 2018),
Anthony Hemingway
(2 episodes, 2018),
Tim Andrew
(2 episodes, 2019),
Clark Johnson
(1 episode, 2018),
Nina Lopez-Corrado
(1 episode, 2018),
Michael Nankin
(1 episode, 2018),
Julius Ramsay
(1 episode, 2018),
David Von Ancken
(1 episode, 2018),
Darren Grant
(1 episode, 2019),
Jessica Lowrey
(1 episode, 2019),
Jaime Reynoso
(1 episode, 2019),
Christoph Schrewe
(1 episode, 2019), 8
Set in an altered United States, several unrelated people discover how far they will go to survive a night where all crime is legal for 12 hours....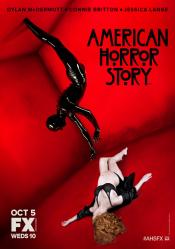 American Horror Story
,
Bradley Buecker
(21 episodes, 2011-2018),
Alfonso Gomez-Rejon
(12 episodes, 2011-2014),
Michael Uppendahl
(9 episodes, 2011-2016),
Loni Peristere
(6 episodes, 2014-2018),
Michael Goi
(4 episodes, 2015-2016),
Gwyneth Horder-Payton
(4 episodes, 2016-2018),
Jennifer Lynch
(4 episodes, 2016-2018),
Ryan Murphy
(3 episodes, 2011-2015),
Michael Lehmann
(3 episodes, 2011-2013),
David Semel
(3 episodes, 2011-2012),
Howard Deutch
(3 episodes, 2013-2014),
Jeremy Podeswa
(2 episodes, 2012-2013),
Michael Rymer
(2 episodes, 2012-2013),
Angela Bassett
(2 episodes, 2016-2017),
Miguel Arteta
(1 episode, 2011),
Tim Hunter
(1 episode, 2011),
John Scott
(1 episode, 2011),
Craig Zisk
(1 episode, 2013),
Anthony Hemingway
(1 episode, 2014),
Nelson Cragg
(1 episode, 2016),
Marita Grabiak
(1 episode, 2016),
Elodie Keene
(1 episode, 2016),
Alexis Ostrander
(1 episode, 2016),
Barbara Brown
(1 episode, 2017),
Rachel Goldberg
(1 episode, 2017),
Liza Johnson
(1 episode, 2017),
Maggie Kiley
(1 episode, 2017),
Jennifer Arnold
(1 episode, 2018),
Sheree Folkson
(1 episode, 2018),
Sarah Paulson
(1 episode, 2018), 1
A family of three move from Boston to Los Angeles as a means of reconciling their past anguish. They move to a restored mansion, unaware that the home is haunted. ...