Filmography from : Bingo O Malley
Actor :
Death from Above
,
Bruce Koehler
, 2012
An ancient Druid demon has returned to claim his prize... to reign over the world through one thousand years of darkness. The last time Druid-Demon Thule (Kurt Angle) walked the earth was during the Dark Ages. Now after one thousand years, he has returned from beyond to assemble his pagan monk worshippers and to wreak havoc on the natural world. Gunnar Halgrim (TNA Wrestling's James Storm) an ordinary blue-collar steelworker, is plagued by...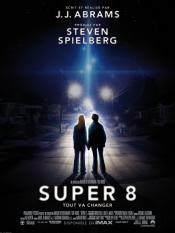 Super 8
,
JJ Abrams
, 2011
In the summer of 1979, a group of friends in a small Ohio town witness a catastrophic train crash while making a super 8 movie and soon suspect that it was not an accident. Shortly after, unusual disappearances and inexplicable events begin to take place in town, and the local Deputy tries to uncover the truth – something more terrifying than any of them could have imagined....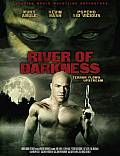 River of Darkness
,
Bruce Koehler
, 2011
When unspeakable evil falls on a quiet river town, Sheriff Logan is thrust into a chilling nightmare of death and mayhem. Confronted by a series of horrific murders, each more brutal than the last, he soon learns the community's seedy past has spawned a vile evil...one that has risen from purgatory to exact revenge. Under relentless assault by the spirits of two old river squatters, the Jacobs Boys – Kevin Nash and WWF, WCW and ECW's...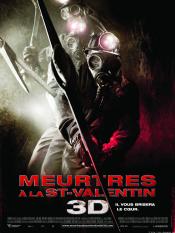 Meurtres à la Saint-Valentin
,
Patrick Lussier
, 2009
Ten years ago, a tragedy changed the town of Harmony forever. Tom Hanniger, an inexperienced coal miner, caused an accident in the tunnels that trapped and killed five men and sent the only survivor, Harry Warden, into a permanent coma. But Harry Warden wanted revenge. Exactly one year later, on Valentine's Day, he woke up...and brutally murdered twenty-two people with a pickaxe before being killed. Ten years later, Tom Hanniger returns to...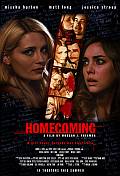 Sexe, Vengeance et Séduction
,
Morgan J Freeman
, 2009
When Mike (Matt Long) returns to his hometown with his new girlfriend Elizabeth (Jessica Stroup), they are welcomed with open arms from everyone, except for Shelby (Mischa Barton) who still thinks she's Mike's true love. When Shelby tries to make a move on Mike, and finds out Mike has another girlfriend - she cracks. Shelby hits Elizabeth with a car one night, and holds her hostage in her home, as Mike looks for his girlfriend and tries to stop...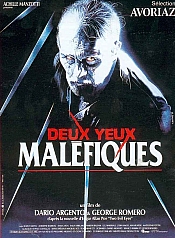 Deux yeux maléfiques
,
Dario Argento
(segment 'The Black Cat'),
George A Romero
(segment 'The Facts in the Case of Mr Valdemar') (as George Romero), 1990
"The Facts About Mr. Valdeman." A woman's husband is on his deathbed, and a psychiatrist with whom she's having an affair hypnotizes him so they can get him to sign all his money over to his wife before he dies. The husband dies when he is still in a trance and becomes stuck between the two worlds, and seeks revenge and release. "The Black Cat." A forensic photographer resents his girlfriend bringing a stray cat home. He dispatches the little...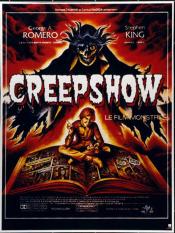 Creepshow
,
George A Romero
, 1982
Five tales of terror are presented. The first deals with a demented old man returning from the grave to get the Father's Day cake his murdering daughter never gave him. The second is about a not-too-bright farmer discovering a meteor that turns everything into plant-life. The third is about a vengeful husband burying his wife and her lover up to their necks on the beach. The fourth is about a creature that resides in a crate under the steps of a...
Knightriders
,
George A Romero
, 1981
A medieval reenactment troupe find it increasingly difficult to keep their family-like group together, with pressure from local law enforcement, interest from entertainment agents and a growing sense of delusional from their leader....