Filmography from : Bob Pepper
Actor :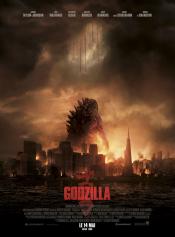 Godzilla
,
Gareth Edwards
, 2014
In 1999, the Janjira nuclear plant was mysteriously destroyed with most hands lost including supervisor Joe Brody's colleague and wife, Sandra. Years later, Joe's son, Ford, a US Navy ordnance disposal officer, must go to Japan to help his estranged father who obsessively searches for the truth of the incident. In doing so, father and son discover the disaster's secret cause on the wreck's very grounds. This enables them to witness the...
Domino
,
Tony Scott
, 2005
...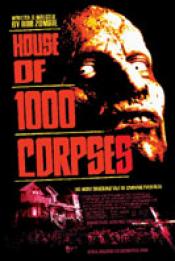 La maison des 1000 morts
,
Rob Zombie
, 2003
...
L'Arme fatale 4
,
Richard Donner
, 1998
...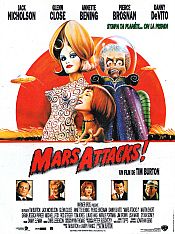 Mars Attacks!
,
Tim Burton
, 1996
When the USA satellites photograph many flying saucers coming to Earth, the American President James Dale has a meeting with his advisers. He is convinced by Professor Donald Kessler that Martians would be a developed culture and therefore peaceful by nature, in spite of the warnings of General Decker. The authorities, some civilians and the press prepare a welcome committee for the aliens, but they realize that Mars is actually attacking Earth....