Filmography from : Boris Brkic
Actor :
Killer Elite
,
Gary McKendry
, 2011
When his mentor is taken captive, a retired member of Britain's Elite Special Air Service is forced into action. His mission: kill three assassins dispatched by their cunning leader....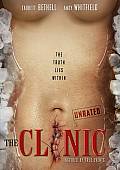 The Clinic
,
James Rabbitts
, 2010
While traveling across country with her fiance, Beth wakes along in an isolated clinic to a mother's worst nightmare. Her child has been abducted. Trapped and facing an unknown enemy, Beth struggles to piece together the clinic's deadly secret. Just how far will a mother go to save her child? Inspired by true events....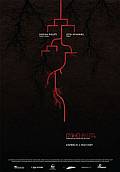 Dying Breed
,
Jody Dwyer
, 2008
Dying Breed interweaves the two most fascinating icons of Tasmanian history: the extinct Tasmanian tiger and "The Pieman" (aka Alexander Pearce) who was hanged for cannibalism in 1824. Against all odds, Pearce escaped from the most feared penal settlement of the British Empire - Sarah Island - and disappeared into the impenetrable forests of Western Tasmania. Seven convicts escaped with him, yet Pearce was the only one that emerged... along with...
The Proposition
,
John Hillcoat
, 2005
Rural Australia in the late nineteenth century: Capt. Stanley and his men capture two of the four Burns brothers, Charlie and Mike. Their gang is held responsible for attacking the Hopkins farm, raping pregnant Mrs. Hopkins and murdering the whole family. Arthur Burns, the eldest brother and the gang's mastermind, remains at large has and has retreated to a mountain hideout. Capt. Stanley's proposition to Charlie is to gain pardon and - more...
Ghost Ship
,
Steve Beck
, 2002
...
No Escape
,
Martin Campbell
, 1994
The year is 2022, prison systems from all over the world are now run by private corporations and have become business. After being sentenced to life imprisonment for the murder of his commanding officer who ordered him to wipe out innocent people. Convicted soldier John Robbins is dumped on the prison island Absolom (after he refused to execute his cell-mate and assaulted the Warden). On Absolom, convicts are put there to either survive or die....