Filmography from : Bradford Dillman
Actor :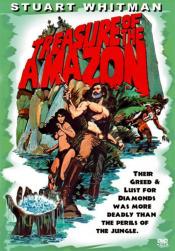 Les diamants de l'Amazone
,
René Cardona Jr
, 1985
...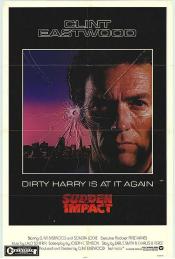 Sudden Impact - Le retour de l'inspecteur Harry
,
Clint Eastwood
, 1983
A rape victim is exacting revenge on her agressors in a small town outside San Francisco. Dirty Harry, on suspension for angering his superiors (again), is assigned to the case....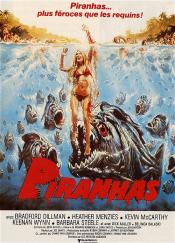 Piranhas
,
Joe Dante
, 1978
When flesh-eating piranhas are accidently released into a summer resort's rivers, the guests become their next meal....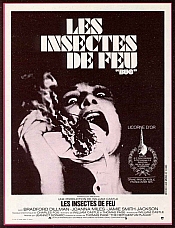 Les insectes de feu
,
Jeannot Szwarc
, 1975
An earthquake releases a strain of mutant cockroaches with the ability to start fires, which proceed to cause destructive chaos in a small town. The studies carried out by scientist James Parmiter, however, reveal an intent with much more far-reaching consequences....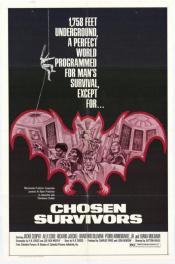 Chosen Survivors
,
Sutton Roley
, 1974
A group of diverse individuals are suddenly taken from their homes and flown via helicopter to a futuristic bomb shelter in the desert, nearly two miles below the surface of the Earth. There they learn that a nuclear holocaust is taking place and that they've been "chosen" by computer to survive in the shelter in order to continue the human race. The shelter is designed to allow the people to exist underground comfortably for years, but they are...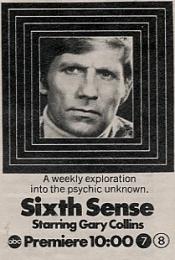 Le sixième sens
,
Robert Day
(5 episodes, 1972),
Alf Kjellin
(3 episodes, 1972),
John Newland
(3 episodes, 1972),
Sutton Roley
(3 episodes, 1972),
John Badham
(2 episodes, 1972),
Allen Baron
(2 episodes, 1972),
Earl Bellamy
(1 episode, 1972),
Robert L Collins
(1 episode, 1972),
Jeff Corey
(1 episode, 1972),
Alan Crosland Jr
(1 episode, 1972),
Richard Donner
(1 episode, 1972),
Bernard Girard
(1 episode, 1972),
Daniel Haller
(1 episode, 1972),
Barry Shear
(1 episode, 1972), 1972
Dr. Michael Rhodes is a college professor with an interest in the paranormal. He and his assistant Nancy spend much of their time investigating mysteries involving extra-sensory perception, spirits, possessions, and other such experiences....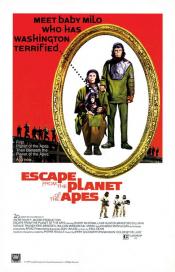 Les Évadés de la planète des singes
,
Don Taylor
, 1971
Following the events in "Beneath the Planet of the Apes", Cornelius and Zira flee back through time to 20th Century Los Angeles, where they face persecution similar to what Taylor suffered in the future, and discover the origins of the stream of events that will shape their world....