Filmography from : Brandon Tyler
Actor :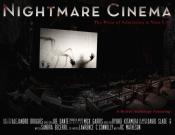 Nightmare Cinema
,
Alejandro Brugués
(segment 'The Thing in the Woods'),
Joe Dante
(segment 'Mirari'),
Mick Garris
(segments 'The Projectionist', 'Dead'),
Ryûhei Kitamura
(segment 'Mashit'),
David Slade
(segment 'This Way To Egress'), 2018
Five strangers converge at a haunted movie theater owned by The Projectionist (Mickey Rourke). Once inside, the audience members witness a series of screenings that shows them their deepest fears and darkest secrets over five tales....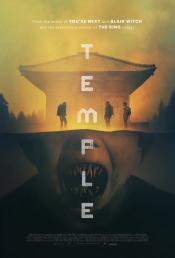 Temple
,
Michael Barrett
, 2017
Three American tourists follow a mysterious map deep into the jungles of Japan searching for an ancient temple. When spirits entrap them, their adventure quickly becomes a horrific nightmare....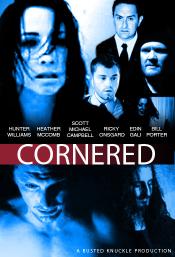 Cornered
,
Taylor Chien
,
Hunter G Williams
, 2011
This is the Stranger's (Ricky Onsgard) game: All exits are rigged with explosives, and there is only one way out for young, imprisoned, and very innocent Janette (Heather McComb). A serial killer who will stop at nothing to satisfy his bloodlust, the Stranger provides clues for Janette to find the only escape from her own house as he sadistically stalks her in the darkness. He has cut her power, isolating Janette, and he has only given her two...
Eyeborgs
,
Richard Clabaugh
, 2009
Are government surveillance cameras intended to keep us safe actually killing people? Is it a plot by the government to suppress the opposition, or have our terrorist enemies secretly gained control of our security system and are now using it against us? Following another major terrorist attack the US instigates an intense government surveillance program in which every camera in the country is linked into a single, all-seeing network called the...