Filmography from : Brett Wagner
Actor :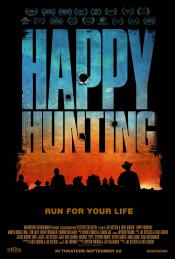 Happy Hunting 
,
Joe Dietsch
,
Louie Gibson
(as Lucian Gibson), 2017
An alcoholic drifter must battle withdrawal and psychotic rednecks after he becomes the target of a deranged sporting event....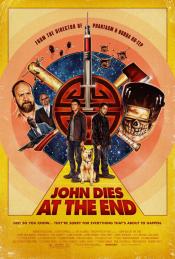 John Dies at the End 
,
Don Coscarelli
, 2012
It's a drug that promises an out-of-body experience with each hit. On the street they call it Soy Sauce, and users drift across time and dimensions. But some who come back are no longer human. Suddenly a silent otherworldly invasion is under way, and mankind needs a hero. What it gets instead is John and David, a pair of college dropouts who can barely hold down jobs. Can these two stop the oncoming horror in time to save humanity? No. No, they...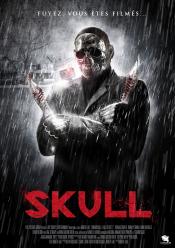 Chromeskull: Laid to Rest 2
,
Robert Hall
, 2011
ChromeSkull: Laid to Rest 2 picks up three months after we last left ChromeSkull (Principe) at the end of the original Laid to Rest. Tommy (Dekker), who's struggling to come to terms with his encounter with the masked killer, has now gone missing courtesy of the maniacal Preston (Green), a mysterious player in the sequel with a sinister connection to ChromeSkull. Meanwhile, our killer has set his sights on a new girl, Jess (Michaels), and...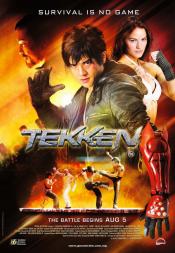 Tekken 
,
Dwight H Little
(as Dwight Little), 2010
Jin Kazama witnesses the death of his mother Jun by Tekken in the slums known as Anvil. After finding a Tekken ID he decides to seek out vengeance for his mother's death....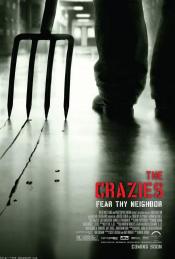 The Crazies 
,
Breck Eisner
, 2010
In a terrifying tale of the "American Dream" gone wrong, four friends find themselves trapped in their hometown in The Crazies, a reinvention of the George Romero classic directed by Breck Eisner from a screenplay by Ray Wright (Pulse, Case 39) and Scott Kosar (The Amityville Horror, The Texas Chainsaw Massacre). David Dutton (Timothy Olyphant) is sheriff of Ogden Marsh, a picture-perfect American town with happy, law-abiding citizens. But one...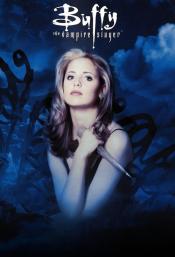 Buffy the Vampire Slayer
,
Joss Whedon
(22 episodes, 1996-2003),
James A Contner
(20 episodes, 1998-2003),
David Solomon
(19 episodes, 1997-2003),
David Grossman
(13 episodes, 1999-2003),
Michael Gershman
(10 episodes, 1998-2003),
Bruce Seth Green
(8 episodes, 1997-1998),
Nick Marck
(7 episodes, 1999-2002),
James Whitmore Jr
(5 episodes, 1998-1999),
David Greenwalt
(4 episodes, 1997-1998),
David Semel
(4 episodes, 1997-1998),
Michael Lange
(4 episodes, 1998-1999),
Douglas Petrie
(3 episodes, 2001-2003),
John T Kretchmer
(2 episodes, 1997),
Ellen S Pressman
(2 episodes, 1997),
Daniel Attias
(2 episodes, 2000-2001),
Marti Noxon
(2 episodes, 2000-2001),
David Fury
(2 episodes, 2002-2003),
Rick Rosenthal
(2 episodes, 2002),
Marita Grabiak
(2 episodes, 2003),
Reza Badiyi
(1 episode, 1997),
Scott Brazil
(1 episode, 1997),
Stephen Cragg
(1 episode, 1997),
Stephen L Posey
(1 episode, 1997),
Charles Martin Smith
(1 episode, 1997),
Deran Sarafian
(1 episode, 1998),
Tucker Gates
(1 episode, 1999),
Regis Kimble
(1 episode, 1999),
Christopher Hibler
(1 episode, 2001),
Turi Meyer
(1 episode, 2001),
Alan J Levi
(1 episode, 2002),
Bill Norton
(1 episode, 2002),
Michael Grossman
(1 episode, 2003), 1996
"In every generation there is a chosen one... she alone will stand against the vampires, the demons and the forces of darkness. She is the slayer." Buffy Summers knows this tale by heart, and no matter how hard she tries to be just a "normal girl", she can not escape from her destiny... Thankfully, she is not alone in her quest to save the world, as she has the help of her friends, the hilarious (and surprisingly quite effective) evil-fighting...