Filmography from : Brian Bisson
Actor :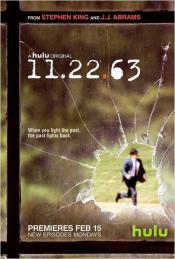 11.22.63
,
James Strong
(2 episodes, 2016),
Frederick EO Toye
(2 episodes, 2016),
John David Coles
(1 episode, 2016),
James Franco
(1 episode, 2016),
James Kent
(1 episode, 2016),
Kevin Macdonald
(1 episode, 2016), 2016
A teacher discovers a time portal that leads to October 21st, 1960 and goes on a quest to try and prevent the assassination of John F. Kennedy, which is complicated by the presence of Lee Harvey Oswald and the fact that he's falling in love with the past itself. ...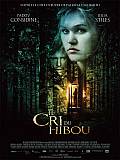 The Cry of the Owl
,
Jamie Thraves
, 2009
Robert (Paddy Considine) leaves the big city and his ex-wife for the tranquillity of a small town where he begins to secretly watch the normal domestic life of a woman he doesn't know through her kitchen window. But when Jenny (Julia Stiles) catches Robert in the act, she doesn't call the police. Instead she feels a strange empathy for Robert and invites him into her home. The fateful act sees the pair spiralling into a passionate...