Filmography from : Brian Steele
Actor :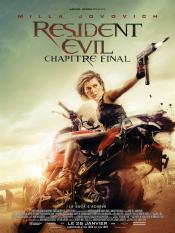 Resident Evil: Chapitre final
,
Paul WS Anderson
, 2016
Picking up immediately after the events in Resident Evil: Retribution, humanity is on its last legs in Washington D.C. As the only survivor of what was meant to be humanity's final stand against the undead hordes, Alice must return to where the nightmare began - Raccoon City, where the Umbrella Corporation is gathering its forces for a final strike against the only remaining survivors of the apocalypse. In a race against time Alice will join...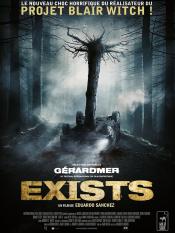 Exists
,
Eduardo Sánchez
, 2014
For five friends, it was a chance for a summer getaway- a weekend of camping in the Texas Big Thicket. But visions of a carefree vacation are shattered with an accident on a dark and desolate country road. In the wake of the accident, a bloodcurdling force of nature is unleashed-something not exactly human, but not completely animal- an urban legend come to terrifying life...and seeking murderous revenge....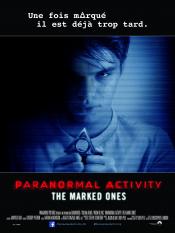 Paranormal Activity: The Marked Ones
,
Christopher Landon
, 2014
After being "marked," Jesse begins to be pursued by mysterious forces while his family and friends try to save him....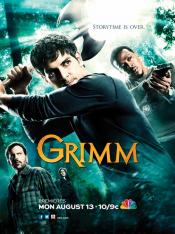 Grimm
,
Norberto Barba
(17 episodes, 2011-2016),
Terrence O'Hara
(13 episodes, 2012-2017),
Eric Laneuville
(7 episodes, 2012-2016),
Aaron Lipstadt
(7 episodes, 2013-2017),
Peter Werner
(6 episodes, 2012-2017),
David Solomon
(5 episodes, 2011-2015),
Steven DePaul
(5 episodes, 2012-2014),
John Behring
(5 episodes, 2013-2016),
Darnell Martin
(4 episodes, 2011-2015),
Karen Gaviola
(4 episodes, 2012-2016),
David Straiton
(4 episodes, 2012-2016),
Rob Bailey
(4 episodes, 2012-2015),
Omar Madha
(4 episodes, 2012-2015),
Clark Mathis
(3 episodes, 2011-2014),
Holly Dale
(3 episodes, 2011-2012),
Tawnia McKiernan
(3 episodes, 2013-2014),
Michael W Watkins
(2 episodes, 2012-2013),
John Gray
(2 episodes, 2014-2017),
Paul A Kaufman
(2 episodes, 2014),
Jim Kouf
(2 episodes, 2015-2017),
Hanelle M Culpepper
(2 episodes, 2015),
Carlos Avila
(2 episodes, 2016-2017),
David Greenwalt
(2 episodes, 2016-2017),
Lee Rose
(2 episodes, 2016-2017),
Marc Buckland
(1 episode, 2011),
Michael Waxman
(1 episode, 2011),
Félix Enríquez Alcalá
(1 episode, 2012),
David Grossman
(1 episode, 2013),
Charles Haid
(1 episode, 2013),
Rashaad Ernesto Green
(1 episode, 2014),
Allan Kroeker
(1 episode, 2014),
Constantine Makris
(1 episode, 2015),
Batan Silva
(1 episode, 2015),
Sharat Raju
(1 episode, 2016),
Janice Cooke
(1 episode, 2017),
David Giuntoli
(1 episode, 2017),
Julie Herlocker
(1 episode, 2017), 2011
In modern day Portland, Oregon, a police detective inherits the ability to see supernatural creatures....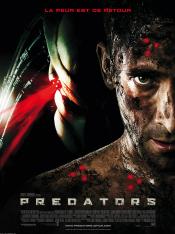 Predators
,
Nimród Antal
, 2010
Royce, a mercenary, reluctantly leads a group of elite warriors who come to realize they've been brought together on an alien planet… as prey. With the exception of a disgraced physician, they are all cold-blooded killers – mercenaries, Yakuza, convicts, death squad members – human "predators" that are now being systemically hunted and eliminated by a new breed of alien Predators....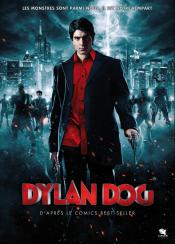 Dylan Dog
,
Kevin Munroe
, 2010
The adventures of supernatural private eye, Dylan Dog, who seeks out the monsters of the Louisiana bayou in his signature red shirt, black jacket, and blue jeans....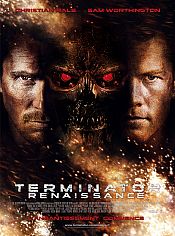 Terminator renaissance
,
McG
, 2009
The year is 2018. Judgment Day has come and gone, leveling modern civilization. An army of Terminators roams the post-apocalyptic landscape, killing or collecting humans where they hide. But small groups of survivors have organized into a Resistance, striking when they can against an enemy force that vastly outnumbers them. Controlling the Terminators is the artificial intelligence network Skynet, which became self-aware 14 years earlier and...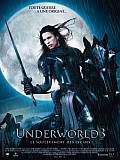 Underworld 3 : Le Soulèvement des Lycans
,
Patrick Tatopoulos
, 2009
The prequel story traces the origins of the centuries-old blood feud between the aristocratic vampires and their onetime slaves, the Lycans. In the Dark Ages, a young Lycan named Lucian emerges as a powerful leader who rallies the werewolves to rise up against Viktor, the cruel vampire king who has enslaved them. Lucian is joined by his secret lover, Sonja, in his battle against the Vampire army and his struggle for Lycan freedom. ...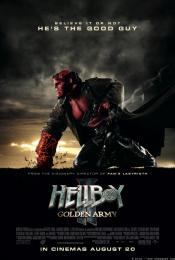 Hellboy II : Les Légions d'or maudites
,
Guillermo del Toro
, 2008
In this continuation to the adventure of the demon superhero, an evil elf breaks an ancient pact between humans and creatures, as he declares war against humanity. He is on a mission to release The Golden Army, a deadly group of fighting machines that can destroy the human race. As Hell on Earth is ready to erupt, Hellboy and his crew set out to defeat the evil prince before The Golden Army can destroy humanity's existence....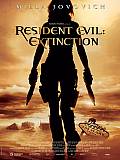 Resident Evil: Extinction
,
Russell Mulcahy
, 2007
...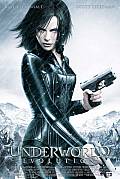 Underworld 2: Evolution
,
Len Wiseman
, 2006
...
La jeune fille de l'eau
,
M Night Shyamalan
, 2006
...
Doom
,
Andrzej Bartkowiak
, 2005
...
La crypte
,
Bruce Hunt
, 2005
...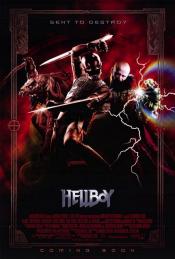 Hellboy
,
Guillermo del Toro
, 2004
A demon, raised from infancy after being conjured by and rescued from the Nazis, grows up to become a defender against the forces of darkness....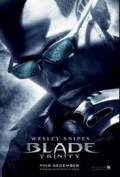 Blade: Trinity
,
David S Goyer
, 2004
...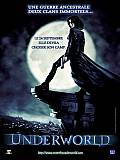 Underworld
,
Len Wiseman
, 2003
...
Men in Black 2
,
Barry Sonnenfeld
, 2002
For Agent J, it is another day at the office, monitoring, licensing and policing all alien activity on Earth. One day, J receives a report of an unauthorized landing of an alien spacecraft near New York. It is an old enemy of MIB, a Kylothian named Surleena. Who is searching for a powerful artifact called The Light of Zartha. J investigates and quickly realizes he is going to need help. Unfortunately, the other MIB agents do not work up to par...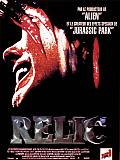 Relic
,
Peter Hyams
, 1997
Penelope Ann Miller stars as Dr. Margo Green, an evolutionary biologist at Chicago's Field Museum of Natural History who receives a shipment of artifacts from a colleague performing fieldwork in Brazil. Among the contents are leaves containing a rare fungus that, unknown to Green or anyone else, attracts the palate of a rapidly mutating, lizard-like monster called Kothoga that has stowed away on a Brazilian freighter and has found a subterranean...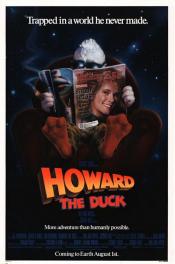 Howard... une nouvelle race de héros
,
Willard Huyck
, 1986
A sarcastic humanoid duck is pulled from his homeworld to Earth where he must stop an alien invader....