Filmography from : Brianne Davis
Actor :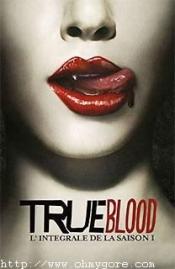 True Blood
,
Michael Lehmann
(15 episodes, 2008-2013),
Scott Winant
(13 episodes, 2008-2014),
Daniel Minahan
(8 episodes, 2008-2012),
Howard Deutch
(5 episodes, 2013-2014),
John Dahl
(4 episodes, 2008-2010),
Michael Ruscio
(4 episodes, 2009-2013),
Anthony Hemingway
(3 episodes, 2008-2013),
Alan Ball
(3 episodes, 2008),
Lesli Linka Glatter
(3 episodes, 2010-2012),
David Petrarca
(3 episodes, 2010-2012),
Romeo Tirone
(3 episodes, 2011-2013),
Stephen Moyer
(3 episodes, 2012-2014),
Daniel Attias
(3 episodes, 2012-2013),
Nick Gomez
(1 episode, 2008),
Nancy Oliver
(1 episode, 2008),
Marcos Siega
(1 episode, 2008),
Michael Cuesta
(1 episode, 2009),
Adam Davidson
(1 episode, 2009),
Jeremy Podeswa
(1 episode, 2011),
Gregg Fienberg
(1 episode, 2014),
Simon Jayes
(1 episode, 2014),
Angela Robinson
(1 episode, 2014),
Lee Rose
(1 episode, 2014),
Jesse Warn
(1 episode, 2014), 2014
The series follows Sookie Stackhouse, a barmaid living in Louisiana who can read people's minds, and how her life is turned upside down when the Vampire Bill, walks into her place of employment two years after vampires 'came out of the coffin' on national television....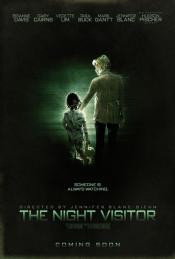 The Night Visitor
,
Jennifer Blanc-Biehn
(attached), 2013
With a mix of both sci-fi and horror, the film will be lensed with the found footage style that has become popular within the genres. ...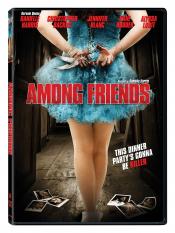 Among Friends
,
Danielle Harris
, 2012
Good times take a dark turn when longtime friends get together for an '80s-themed murder mystery party that is soon hijacked by someone from their past. The dinner guests will have to face their lies and secret betrayals as they discover the terrifying lengths to which their host will go to expose the truth....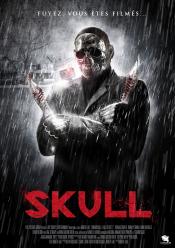 Chromeskull: Laid to Rest 2
,
Robert Hall
, 2011
ChromeSkull: Laid to Rest 2 picks up three months after we last left ChromeSkull (Principe) at the end of the original Laid to Rest. Tommy (Dekker), who's struggling to come to terms with his encounter with the masked killer, has now gone missing courtesy of the maniacal Preston (Green), a mysterious player in the sequel with a sinister connection to ChromeSkull. Meanwhile, our killer has set his sights on a new girl, Jess (Michaels), and...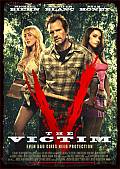 The Victim
,
Michael Biehn
, 2011
Annie's (Jennifer Blanc) life is in jeopardy after she's witnessed the horrific rape and murder of her closest friend. Fleeing from two attackers (Ryan Honey, Denny Kirkwood), she stumbles across Kyle (Michael Biehn), a recluse living in the middle of the woods. Kyle finds the stillness of the woods comforting. The ruggedly handsome loner stays far from civilization - that is - until a single knock on his door throws his solitary life...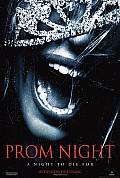 Prom Night
,
Nelson McCormick
, 2008
In Bridgeport, the deranged high school teacher Richard Fenton is obsessed by the teenager student Donna Keppel; she witnesses him murder her family to stay with her, but Richard is arrested and sent to prison for life. Three years later, the traumatized Donna is feeling better but is still under psychological treatment and taking pills. On her prom night, she goes with her boyfriend Bobby and two couples of friends to the Pacific Grad Hotel for...