Filmography from : Bridget Hoffman
Actor :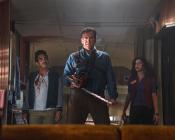 Ash vs Evil Dead
,
Mark Beesley
(6 episodes, 2016-2018),
Rick Jacobson
(6 episodes, 2016-2018),
Tony Tilse
(5 episodes, 2015-2016),
MJ Bassett
(4 episodes, 2015-2016),
David Frazee
(2 episodes, 2015),
Michael Hurst
(2 episodes, 2015),
Daniel Nettheim
(2 episodes, 2018),
Sam Raimi
(1 episode, 2015),
Regan Hall
(1 episode, 2018),
Andres Meza-Valdes
(1 episode, 2018),
Diego Meza-Valdes
(1 episode, 2018), 2018
Campbell will be reprising his role as Ash, the stock boy, aging lothario and chainsaw-handed monster hunter who has spent the last 30 years avoiding responsibility, maturity and the terrors of the Evil Dead. When a Deadite plague threatens to destroy all of mankind, Ash is finally forced to face his demons –personal and literal. Destiny, it turns out, has no plans to release the unlikely hero from its "Evil" grip....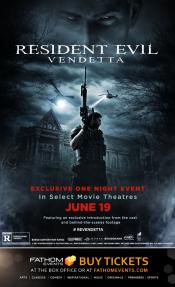 Resident Evil: Vendetta
,
Takanori Tsujimoto
, 2017
Chris Redfield enlists the help of Leon S. Kennedy and Rebecca Chambers to stop a death merchant, with a vengeance, from spreading a deadly virus in New York....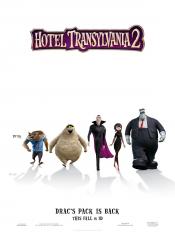 Hotel Transylvania 2
,
Genndy Tartakovsky
, 2015
The Drac pack is back for an all-new monster comedy adventure in Sony Pictures Animation's Hotel Transylvania 2! Everything seems to be changing for the better at Hotel Transylvania... Dracula's rigid monster-only hotel policy has finally relaxed, opening up its doors to human guests. But behind closed coffins, Drac is worried that his adorable half-human, half-vampire grandson, Dennis, isn't showing signs of being a vampire. So while Mavis is...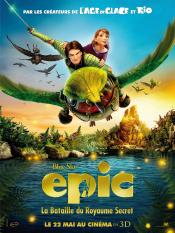 Epic
,
Chris Wedge
, 2013
A teenager finds herself transported to a deep forest setting where a battle between the forces of good and the forces of evil is taking place. She bands together with a rag-tag group characters in order to save their world -- and ours....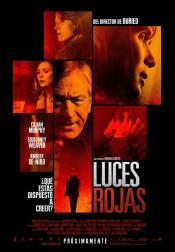 Red Lights
,
Rodrigo Cortés
, 2012
Two paranormal fraud investigators, the veteran Dr. Margaret Matheson (Weaver) and her young assistant, Tom Buckley (Murphy), study the diverse phenomena of metaphysics with the intention to demonstrate its fraudulent origin. Simon Silver (De Niro), a legendary psychic, perhaps the most famous gifted of all time, returns after thirty years of mysterious absence to become the world's greatest challenger to orthodox science and professional...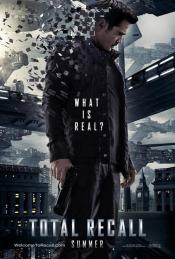 Total Recall
,
Len Wiseman
, 2012
Total Recall is an action thriller between reality and memory, inspired again by the story "We Can Remember It For You Wholesale" of Phiip K. Dick. Welcome to Rekall, the company that can make your dreams come true memories. For Douglas Quaid (Colin Farrell), an employee of the company, although a lover of his beautiful wife (Kate Beckinsale), the journey of the mind seems to be the ideal remedy to its real-life frustrating memories as a...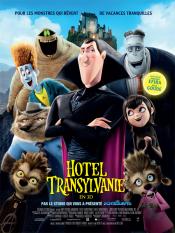 Hotel Transylvania
,
Genndy Tartakovsky
, 2012
Welcome to the Hotel Transylvania, Dracula's lavish five-stake resort, where monsters and their families can live it up, free to be the monsters they are without humans to bother them. On one special weekend, Dracula has invited some of the world's most famous monsters - Frankenstein and his wife, the Mummy, the Invisible Man, a family of werewolves, and more - to celebrate his daughter Mavis' 118th birthday. For Drac, catering to all of these...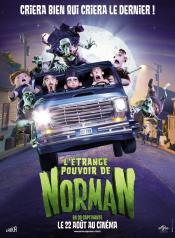 ParaNorman
,
Chris Butler
,
Sam Fell
, 2012
A small town comes under siege by zombies. Who can it call? Only misunderstood local boy Norman (voiced by Kodi Smit-McPhee), who is able to speak with the dead. In addition to the zombies, he'll have to take on ghosts, witches and, worst of all, grown-ups, to save his town from a centuries-old curse. But this young ghoul whisperer may find his paranormal activities pushed to their otherworldly limits....
Caprica
,
Michael Nankin
(4 episodes, 2010),
Jonas Pate
(3 episodes, 2010),
John Dahl
(2 episodes, 2010),
Wayne Rose
(2 episodes, 2010),
Jeffrey Reiner
(1 episode, 2009),
Roxann Dawson
(1 episode, 2010),
Tim Hunter
(1 episode, 2010),
Omar Madha
(1 episode, 2010),
Ronald D Moore
(1 episode, 2010),
Eric Stoltz
(1 episode, 2010),
Michael W Watkins
(1 episode, 2010), 2010
...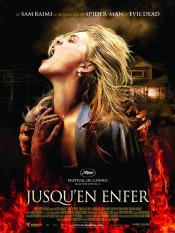 Drag Me to Hell
,
Sam Raimi
, 2009
DRAG ME TO HELL tells the story of Christine Brown (Alison Lohman), an ambitious L.A. loan officer with a charming boyfriend, Professor Clay Dalton (Justin Long). Life is good until the mysterious Mrs. Ganush (Lorna Raver) enters their lives…and everything begins to unravel. When her loan is denied and she loses her house, the shamed Mrs. Ganush places the powerful curse of the Lamia on Christine, transforming her life into a living...
Tales of the Black Freighter
,
Daniel DelPurgatorio
,
Mike Smith
, 2009
A mariner survives an attack from the dreaded pirates of the Black Freighter, but his struggle to return home to warn it has a horrific cost....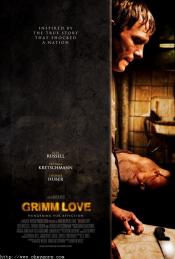 Rohtenburg
,
Martin Weisz
, 2006
In Germany, as graduate student Katie Armstrong researches cannibal killer Oliver Hagen for her thesis, she becomes obsessed with her subject and ultimately plunges into a lifestyle similar to Hagen's and the thousands of people like him. ...
Siu Lam juk kau
,
Stephen Chow
, 2001
...
Shu shan zheng zhuan
,
Hark Tsui
, 2001
...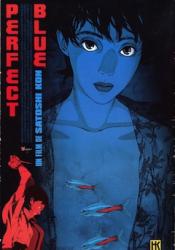 Pâfekuto burû
,
Satoshi Kon
, 1997
A retired pop singer turned actress' sense of reality is shaken when she is stalked by an obsessed fan and seemingly a ghost of her past....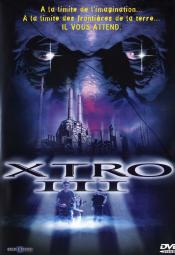 Xtro 3: Watch the Skies
,
Harry Bromley Davenport
, 1995
Marines on a deserted island are ordered to disfuse bombs, but then an alien creature terrorizes them....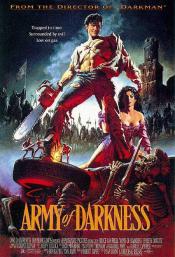 Army of Darkness
,
Sam Raimi
, 1992
...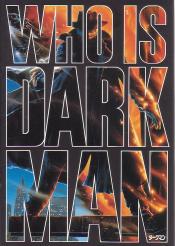 Darkman
,
Sam Raimi
, 1990
A hideously scarred and mentally unstable scientist seeks revenge against the crooks who made him like that. ...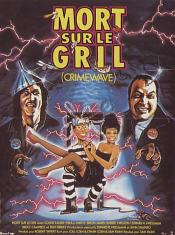 Crimewave
,
Sam Raimi
, 1985
A pair of whacked-out cartoon-like exterminator/hitmen kill the owner of a burglar-alarm company, and stalk the partner who hired them, his wife, and a nerd framed for the murder, who tells the story in flashback from the electric chair....