Filmography from : Brontis Jodorowsky
Actor :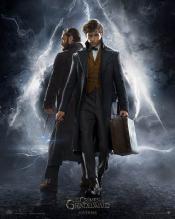 Fantastic Beasts: The Crimes of Grindelwald
,
David Yates
, 2018
The second installment of the "Fantastic Beasts" series set in J.K. Rowling's Wizarding World featuring the adventures of magizoologist Newt Scamander....
La Danza de la Realidad
,
Alejandro Jodorowsky
, 2013
Alejandro Jodorowsky was born in 1929 in Tocopilla, a coastal town on the edge of the Chilean desert where this film was shot. It was there that Jodorowsky underwent an unhappy and alienated childhood as part of an uprooted family. Blending his personal history with metaphor, mythology and poetry, The Dance of Reality reflects Jodorowsky's philosophy that reality is not objective but rather a "dance" created by our own imaginations. ...
Jodorowsky's Dune
,
Frank Pavich
, 2013
...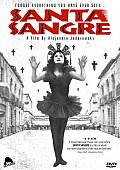 Santa Sangre
,
Alejandro Jodorowsky
, 1989
A young man is confined in a mental hospital. Through a flashback we see that he was traumatized as a child, when he and his family were circus performers: he saw his father cut off the arms of his mother, a religious fanatic and leader of the heretical church of Santa Sangre ("Holy Blood"), and then commit suicide. Back in the present, he escapes and rejoins his surviving and armless mother. Against his will, he "becomes her arms" and the two...
El Topo
,
Alejandro Jodorowsky
(as Alexandro Jodorowsky), 1970
El Topo decides to confront warrior Masters on a trans-formative desert journey he begins with his 6 year old son, who must bury his childhood totems to become a man. El Topo (the mole) claims to be God, while dressed as a gunfighter in black, riding a horse through a spiritual, mystical landscape strewn with old Western movie, and ancient Eastern religious symbols. Bandits slaughtered a village on his path, so El Topo avenges the massacred,...