Filmography from : Bruce Mitchell
Actor :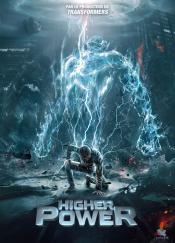 Higher Power
,
Matthew Charles Santoro
(as Matthew Santoro), 2018
When the Universe decides what it wants, it's pointless to resist. With his family's life at stake, Joseph Steadman finds himself the unwilling test subject of a maniacal scientist in a battle that could save the world, or destroy it....
The Phantom Empire
,
Otto Brower
,
B Reeves Eason
(as Breezy Easton), 1935
When the ancient continent of Mu sank beneath the ocean, some of its inhabitant survived in caverns beneath the sea. Cowboy singer Gene Autry stumbles upon the civilization, now buried beneath his own Radio Ranch. The Muranians have developed technology and weaponry such as television and ray guns. Their rich supply of radium draws unscrupulous speculators from the surface. The peaceful civilization of the Muranians is corrupted by the greed...