Filmography from : Bryan Massey
Actor :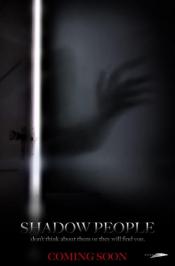 The Door
,
Matthew Arnold
, 2013
SHADOW PEOPLE is a psychological-thriller that explores the rare medical phenomenon known as SUNDS (Sudden Unexplained Nocturnal Death Syndrome). Millions of people across the globe have had encounters with what they describe as dark, shadowy creatures that visit them at night. Sometimes horrifying, sometimes deadly, these nocturnal intruders have been described as early as man's first recorded writings. But what are they? And what do they...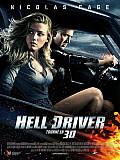 Drive Angry
,
Patrick Lussier
, 2011
In the newest 3D action-adventure from the director of MY BLOODY VALENTINE, DRIVE ANGRY stars Nicolas Cage as Milton, a hardened felon who has broken out of hell for one last chance at redemption. Intent on stopping a vicious cult who murdered his daughter, he has three days to stop them before they sacrifice her baby beneath a full moon. He's joined by Piper (Amber Heard) – a young, sexy waitress who liberates her ex-boyfriend's cherry-red...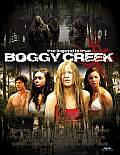 Boggy Creek
,
Brian T Jaynes
, 2010
When Jennifer's father dies in a horrific accident, she finds herself drawn to his small cabin in Boggy Creek, Texas. She brings a few friends for a week-long stay, but their vacation soon turns deadly. They are warned of an evil that has lurked near the water for three decades, a terrifying creature that murders men and abducts women. While camping, Jennifer and her friends encounter this evil, finding themselves on the feeding grounds of a...
The Familiar
,
Miles Hanon
, 2009
The Familiar is a terrifying story of spiritual manipulation in the life of a lonely gunsmith named Sam. Through his estranged sister-in-law, Laura, who he has not seen since before the death of his wife five years earlier, Sam comes face to face with a very wicked spirit named Rallo. Sam's attraction to Laura blinds him to the fact that Rallo is taking possession of Laura and is intent on destroying them both. Sam must work through his...
Ibara no O
,
Kazuyoshi Katayama
, 2009
A mysterious virus, nicknamed Medusa, is spreading around Japan, turning its victims into stone. Given the impossibility of finding an immediate cure, the government opts for cryopreserving a select group of patients until they come up with a solution. Kasumi, one of the chosen ones, has been asleep for years and her awakening, more than a bed of roses, is a bed of thorns, and happens in the midst of total chaos where monstrous creatures lie in...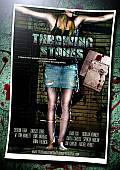 Throwing Stones
,
Bart D Van Bemmel
(8 episodes, 2011),
Jason A Wheeler
(8 episodes, 2011),
Jon Keeyes
(6 episodes, 2012), 1
A group of high school students are forced to come together and overcome their differences in order to survive Saturday School when one by one students end up missing. ...