Filmography from : Cabran E Chamberlain
Actor :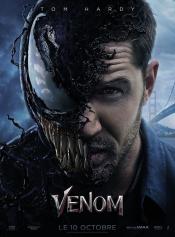 Venom
,
Ruben Fleischer
, 2018
When Eddie Brock acquires the powers of a symbiote, he will have to release his alter-ego "Venom" to save his life....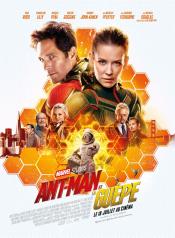 Ant-Man and the Wasp
,
Peyton Reed
, 2018
In the aftermath of 'Captain America: Civil War,' Scott Lang grapples with the consequences of his choices as both a Super Hero and a father. As he struggles to re-balance his home life with his responsibilities as Ant-Man, he's confronted by Hope van Dyne and Dr. Hank Pym with an urgent new mission. Scott must once again put on the suit and learn to fight alongside The Wasp as the team works together to uncover secrets from their past....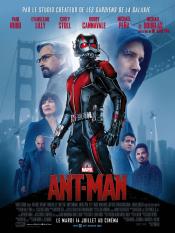 Ant-Man
,
Peyton Reed
, 2015
Armed with the astonishing ability to shrink in scale but increase in strength, con-man Scott Lang must embrace his inner-hero and help his mentor, Dr. Hank Pym, protect the secret behind his spectacular Ant-Man suit from a new generation of towering threats. Against seemingly insurmountable obstacles, Pym and Lang must plan and pull off a heist that will save the world....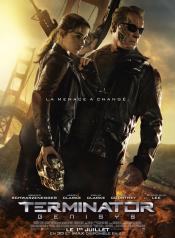 Terminator Genisys
,
Alan Taylor
, 2015
The year is 2029. John Connor, leader of the resistance continues the war against the machines. At the Los Angeles offensive, John's fears of the unknown future begin to emerge when TECOM spies reveal a new plot by SkyNet that will attack him from both fronts; past and future, and will ultimately change warfare forever....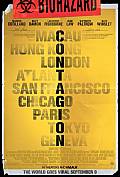 Contagion
,
Steven Soderbergh
, 2011
Contagion follows the rapid progress of a lethal airborne virus that kills within days. As the fast-moving epidemic grows, the worldwide medical community races to find a cure and control the panic that spreads faster than the virus itself. At the same time, ordinary people struggle to survive in a society coming apart....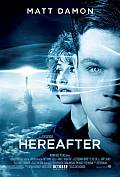 Hereafter
,
Clint Eastwood
, 2010
A drama centered on three people -- a blue-collar American, a French journalist and a London school boy -- who are touched by death in different ways. ...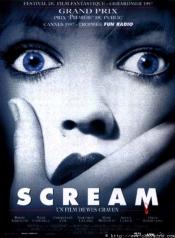 Scream
,
Wes Craven
, 1996
ne year after the death of Sidney Prescott's (Campbell) mother, two students turn up gutted. When a serial killer appears, Sidney begins to suspect whether her mother's death and the two new deaths are related. No one is safe, as the killer begins to pick everyone off one by one. Everyone's a suspect in this case. ...