Filmography from : Carey Loftin
Actor :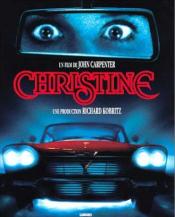 Christine
,
John Carpenter
, 1983
In 1957, in Detroit, a red Plymouth Fury is built and is the cause of two accidents, one of them fatal, still in the assembly line. Twenty-one years later, the outcast and bullied nerd Arnold "Arnie" Cunningham is getting a ride with his best and only friend Dennis Guilder and he sees the wrecked car for sale in a garden. Arnie immediately falls in love with the car. The car was given the name Christine by it's first owner. He brings the car to...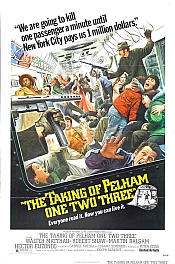 Les pirates du métro
,
Joseph Sargent
, 1974
In New York, armed men hijack a subway car and demand a ransom for the passengers. Even if it's paid, how could they get away?...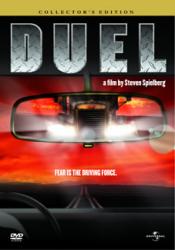 Duel
,
Steven Spielberg
, 1971
...
D-Day on Mars
,
Spencer Gordon Bennet
(as Spencer Bennet),
Fred C Brannon
, 1966
...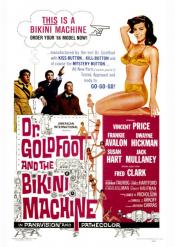 Dr. Goldfoot and the Bikini Machine
,
Norman Taurog
,
Ishirô Honda
(earlier film clips) (uncredited), 1965
Dr. Goldfoot plans on taking over the world with his beautiful female robots, who seduce rich and powerful men. Robot #11/Diane is sent after millionaire Todd Armstrong. Secret agent Craig Gamble tries to stop the plot but ends up in the torture chamber with Armstrong. The parody of "The Pit and the Pendulium" is the highlight of the film which also includes bits by Annette Funicello, Harvey Lembeck and Deborah Walley....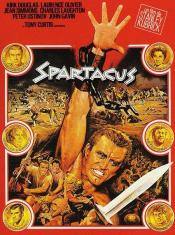 Spartacus
,
Stanley Kubrick
, 1960
The slave Spartacus leads a violent revolt against the decadent Roman empire....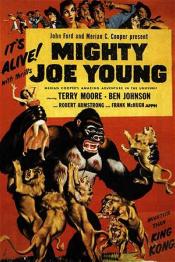 Monsieur Joe
,
Ernest B Schoedsack
, 1949
Jill Young has brought up her pet gorilla since she was a child. Twelve years later, when the gorilla is fully grown, Hollywood promoter Max O'Hara travels to Tanzania, Africa, and convinces Jill to bring her extraordinarily large gorilla, Joe, back to America. While in Hollywood, Joe is used in a stage production and is exploited to no end. It doesn't take long until Joe is sick of being mistreated and he escapes to run loose in civilization....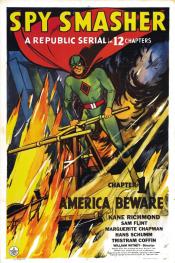 Spy Smasher
,
William Witney
, 1942
Alan Armstrong, aka Spy Smasher, battles a Nazi villain known as The Mask, who heads a gang of saboteurs determined to spread destruction across America....