Filmography from : Carl Saxe
Actor :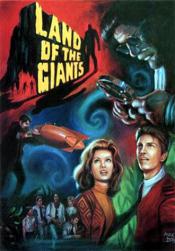 Land of the Giants
,
Harry Harris
(24 episodes, 1968-1970),
Sobey Martin
(21 episodes, 1968-1970),
Nathan Juran
(5 episodes, 1968-1970),
Irwin Allen
(1 episode, 1968),
Harmon Jones
(1 episode, 1969), 1970
A space flight crashes on earth, but it is not the same earth the ship was from. They have arrived to a land of giants....
The Boy with Green Hair
,
Joseph Losey
, 1948
Peter Frye, typical American boy, is orphaned when his parents are caught in the London Blitz. He is not told of their fate, but shuttled from one selfish relative to the next, ending with "Gramp," a kindly ex-vaudevillean. Peter and Gramp, both fond of "Irish bulls," get along fine; but the morning after Peter finally learns he's an orphan, his hair spontaneously turns green! The absurd over-reactions of stupid people overturn his life as the...