Filmography from : Caroline John
Actor :
Byzantium
,
Neil Jordan
, 2012
On the run for murder, two young "sisters" arrive penniless at an English seaside town. Clara is a fiercely modern woman who has her eyes on the future and no time for the past. Teenager Eleanor is shy and innocent. Yet they both hide the same secrets: they are really mother and daughter, and they are both ... vampires! Eleanor is exhausted by 200 years on the run and desperate to settle down. But little does she know that her mother has been...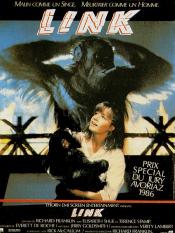 Link
,
Richard Franklin
, 1986
Student Jane jobs as an assistant for the animal researcher Phillip in a lonesome old house. They live alone except for the chimpanzees and butler Link: a 45 years old very intelligent orangutan. Phillip wants to put Link to death. However before he can do this he's vanished tracelessly one morning. Link starts behaving more and more aggressive and prohibits Jane from using the phone or reaching the next village. When she punishes him by locking...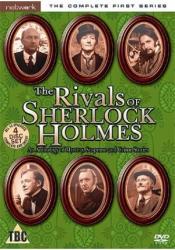 The Rivals of Sherlock Holmes
,
Jonathan Alwyn
(7 episodes, 1971-1973),
Alan Cooke
(3 episodes, 1971),
Jim Goddard
(3 episodes, 1971),
Graham Evans
(2 episodes, 1971-1973),
Derek Bennett
(2 episodes, 1973),
Reginald Collin
(2 episodes, 1973),
Bill Bain
(1 episode, 1971),
Piers Haggard
(1 episode, 1971),
Kim Mills
(1 episode, 1971),
Mike Vardy
(1 episode, 1971),
Peter Duguid
(1 episode, 1973),
Don Leaver
(1 episode, 1973),
Dennis Vance
(1 episode, 1973), 1973
This British TV series, shot almost entirely on videotape, dramatized short mystery fiction by authors who were contemporaries of Sir Arthur Conan Doyle. Many of these authors were virtually unknown to modern audiences, although all of the detectives portrayed had appeared in popular ongoing series of short stories or novels. "Rivals" featured the only dramatizations to date of such period characters as Jacques Futrelle's "The Thinking Machine"...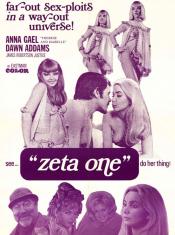 Zeta One
,
Michael Cort
, 1969
A race of topless, large-breasted women from the planet Angvia, in another dimension, come to earth to kidnap women to repopulate their planet....