Filmography from : Carolyn Purdy Gordon
Actor :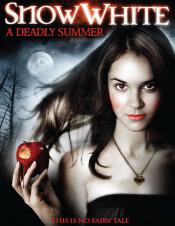 Snow White: A Deadly Summer
,
David DeCoteau
, 2012
A modern retelling of a timeless tale. Snow is abducted at the order of her wicked stepmother and taken to an isolated wooded discipline camp, run by a ruthless hunter. When each of her fellow seven campers begin dying off one by one, Snow must uncover the dark and twisted secret of the forest before she becomes the next victim. ...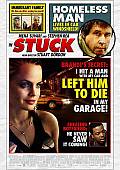 Stuck
,
Stuart Gordon
, 2007
Brandi is a hard-partying, overworked, nursing assistant desperate for a promotion at the retirement home where she works. After a night of drug-binging and partying, she accidentally hits a certain Thomas Bardo a deadbeat and recently evicted man who gets stuck in the windshield of her car. Not wanting to call for help since she is driving under the influence, Brandi, chooses not to get Thomas medical help and instead drives home and leaves him...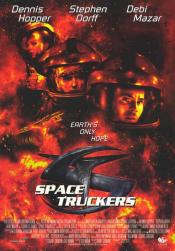 Space Truckers
,
Stuart Gordon
, 1996
John Canyon is one of the last independent space transport entrepreneurs. Rough times force him to carry suspicious cargo to Earth without questions being asked. During the flight the cargo turns out to be multitude of unstoppable and deadly killer robots. ...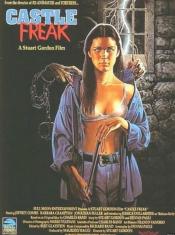 Castle Freak
,
Stuart Gordon
, 1995
A troubled couple and their blind daughter come to Italy to visit a 12th Century castle they've inherited. Soon they are plagued by unexplained noises, mysteriously broken objects, and the daughter's claims of an unknown nocturnal visitor to her bedroom. When the housekeeper and a local prostitute and are discovered savagely murdered in the castle's dungeon, John must unlock the castle's secret to save himself from jail and his family from the...
Fortress
,
Stuart Gordon
, 1992
...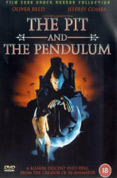 The Pit and the Pendulum
,
Stuart Gordon
, 1991
...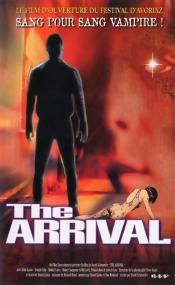 The Arrival
,
David Schmoeller
, 1991
When an old man witnesses a strange meteor land, he finds himself growing younger, but his renewed youth has a price; he must kill or die. He is a vampire, but it is not blood he needs to satisfy his cravings. A series of murders in which several women are brutally slain leads the police on a confusing chase across several states....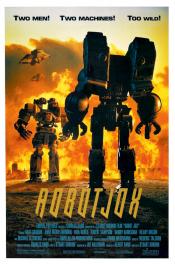 Robot Jox
,
Stuart Gordon
, 1989
50 years after a nuclear war, the two superpowers handle territorial disputes in a different way. Each fields a giant robot to fight one-on-one battles in official matches, each piloted by a man inside, known as robot jockeys or jox. The contest for possession of Alaska will be fought by two of the best. The conscientious Achilles fights for the Americans. Opposing him is a Russian, Alexander, a ruthless and bloodthirsty adversary who has killed...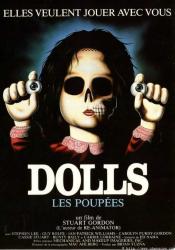 Dolls
,
Stuart Gordon
, 1987
A group of travelers spend the night in the mansion of an elderly couple who are dollmakers. However, one of the travelers' children discovers that the dolls the couple makes are actually humans that the couple has miniaturized and turned into tools for their evil plans....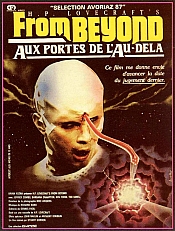 From Beyond
,
Stuart Gordon
, 1986
...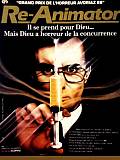 Re-Animator
,
Stuart Gordon
, 1985
A medical student and his girlfriend become involved in a bizarre experiment into reanimating the dead conducted by the student's incorrigible housemate in this campy sendup of an H.P. Lovecraft story. The emphasis is on humour but once the dead walk, there is gore aplenty....