Filmography from : Carrie Lazar
Actor :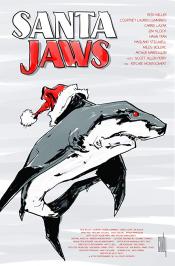 Santa Jaws
,
Misty Talley
, 2018
Trying to survive the family Christmas, Cody makes a wish to be alone, which ends up backfiring when a shark manifests and kills his entire family....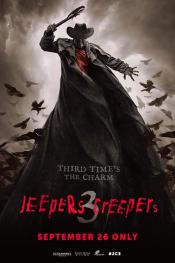 Jeepers Creepers 3
,
Victor Salva
, 2017
Set between the first and second film, Sgt Davis Tubbs assembles a task force to destroy the Creeper once and for all while growing closer than ever before to learning the secrets of its dark origins, as the monster terrorizes a local farming community....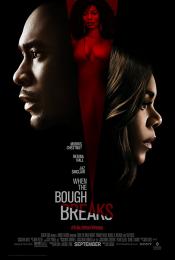 When the Bough Breaks
,
Jon Cassar
, 2016
John and Laura Taylor (Morris Chestnut and Regina Hall) are a young, professional couple who desperately want a baby. After exhausting all other options, they finally hire Anna (Jaz Sinclair), the perfect woman to be their surrogate - but as she gets further along in her pregnancy, so too does her psychotic and dangerous fixation on the husband. The couple becomes caught up in Anna's deadly game and must fight to regain control of their future...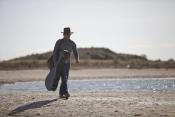 The Rambler
,
Calvin Reeder
, 2013
After being released from prison, a man known as The Rambler (Mulroney) stumbles upon a strange mystery as he attempts a dangerous journey through treacherous back roads and small towns en route to reconnecting with his long lost brother....

Hirokin
,
Alejo Mo-Sun
, 2012
...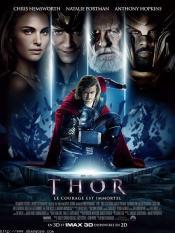 Thor
,
Kenneth Branagh
, 2011
Thor spans the Marvel Universe from present day Earth to the realm of Asgard. At the center of the story is the mighty Thor, a powerful but arrogant warrior whose reckless actions reignite an ancient war. Thor is cast down to Earth by his father Odin and is forced to live among humans. A beautiful, young scientist, Jane Foster (Portman), has a profound effect on Thor, as she ultimately becomes his first love. It's while here on Earth that Thor...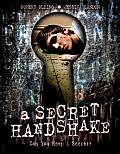 A Secret Handshake
,
Harsh Warrdhan
(as Harsh Gijre), 2007
Jacob is an ordinary man living an ordinary life with his beautiful wife, until the day he wakes up in an eerie hotel room to find himself being brutally tortured by a mysterious woman. He succumbs to the unbearable pain and loses consciousness; only to awake safely back in his own home the next morning to discover that he has been missing for days. At first, Jacob believes his experience was just a vivid nightmare, until it happens again, and...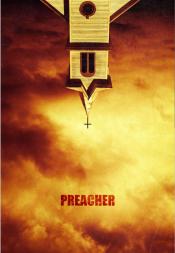 Preacher
,
Michael Slovis
(7 episodes, 2016-2018),
Evan Goldberg
(4 episodes, 2016-2017),
Seth Rogen
(4 episodes, 2016-2017),
Wayne Yip
(4 episodes, 2017-2018),
Michael Morris
(3 episodes, 2016-2018),
John Grillo
(3 episodes, 2018-2019),
Sam Catlin
(2 episodes, 2016-2018),
Kate Dennis
(1 episode, 2016),
Guillermo Navarro
(1 episode, 2016),
Scott Winant
(1 episode, 2016),
Craig Zisk
(1 episode, 2016),
Norberto Barba
(1 episode, 2017),
Michael Dowse
(1 episode, 2017),
David Evans
(1 episode, 2017),
Steph Green
(1 episode, 2017),
Maja Vrvilo
(1 episode, 2017),
Laura Belsey
(1 episode, 2018),
Kevin Hooks
(1 episode, 2018),
Millicent Shelton
(1 episode, 2018), 6
Jesse Custer (Dominic Cooper), a conflicted preacher in a small Texas town who merges with a creature that has escaped from heaven and develops the ability to make anyone do anything he says. Along with his ex-girlfriend, Tulip (Ruth Negga), and an Irish vampire named Cassidy (Joseph Gilgun), the three embark on a journey to literally find God (to make him answer for abandoning mankind....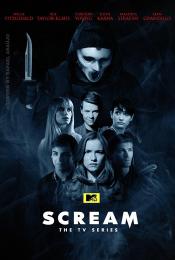 Scream: The TV Series
,
Jamie Travis
(4 episodes, 2015-2016),
Brian Dannelly
(3 episodes, 2015-2016),
Kevin Kölsch
(3 episodes, 2016),
Dennis Widmyer
(3 episodes, 2016),
Rodman Flender
(2 episodes, 2015-2016),
Leigh Janiak
(2 episodes, 2015-2016),
Tim Hunter
(2 episodes, 2015),
Oz Scott
(2 episodes, 2016),
Julius Ramsay
(1 episode, 2015),
Ti West
(1 episode, 2015),
EL Katz
(1 episode, 2016),
Gil Kenan
(1 episode, 2016),
Patrick Lussier
(1 episode, 2016),
Scott Speer
(1 episode, 2016),
Daniel Stamm
(1 episode, 2016), 5
After a cyber-bullying incident results in a brutal murder, the shocking violence stirs up memories of a killing spree from the past that has haunted some, intrigued others and maybe just inspired a new killer. A group of teens - with two old friends struggling to reconnect at its heart - become lovers, enemies, suspects, targets and victims of an assassin who's out for blood. ...