MACHETE KILLS
CASTING
Vanessa Hudgens joins casting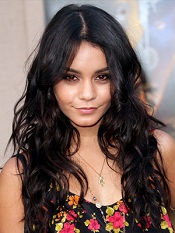 Vanessa Hudgens
, the
"SUCKER PUNCH"
beauty is the latest addition to the ever-growing ensemble of
Robert Rodriguez
's grindhouse sequel,
"MACHETE KILLS"
.
News of Hudgens' involvement comes via her own official site, where it's revealed that she'll be playing the role of Cereza.
Hudgens joins a cast that now includes
Danny Trejo
,
Mel Gibson
,
Michelle Rodriguez
,
Demian Bichir
,
Amber Heard
,
Sofia Vergara
,
Zoe Saldana
,
Jessica Alba
,
Alexa Vega
,
Charlie Sheen
and
Lady Gaga
.
"MACHETE KILLS"
will hit theaters sometime in 2013.
Here's also a new teaser poster with
William Sadler
.
Synopsis : The U.S. government recruits Machete to battle his way through Mexico in order to take down an arms dealer who looks to launch a weapon into space.
French Release : 2013-10-02 - US Release : 2013-10-11
Click on thumbnail to enlarge :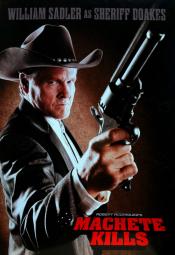 Source : nextmovie.com / actucine.com
No comments.