Filmography from : Chantal Hunt
Actor :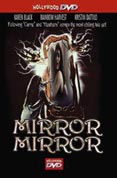 Mirror Mirror
,
Tarsem Singh
(as Tarsem Singh Dhandwar), 2012
After a beloved King vanishes, his ruthless wife seizes control of the kingdom and keeps her beautiful 18-year-old stepdaughter, Snow White, hidden away in the palace. But when the princess attracts the attention of a charming and wealthy visiting prince, the jealous Queen banishes the girl to a nearby forest. Taken in by a band of rebellious but kindhearted dwarfs, Snow White blossoms into a brave young woman determined to save her country from...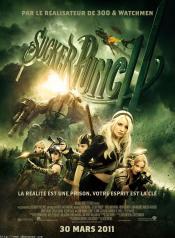 Sucker Punch
,
Zack Snyder
, 2011
Set in the 1950s, Sucker Punch follows Babydoll who is confined to a mental institution by her stepfather, who intends to have her lobotomized in five days. While there, she imagines an alternative reality to hide her from the pain, and in that world, she begins planning her escape, needing to steal five objects to help get her out before she is deflowered by a vile man....
Scooby-Doo 2: Monsters Unleashed
,
Raja Gosnell
, 2004
...