Filmography from : Charles Dance
Actor :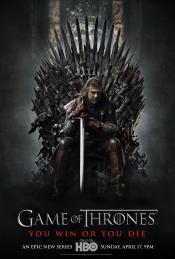 Game of Thrones
,
David Nutter
(9 episodes, 2012-2019),
Alan Taylor
(7 episodes, 2011-2017),
Alex Graves
(6 episodes, 2013-2014),
Miguel Sapochnik
(6 episodes, 2015-2019),
Mark Mylod
(6 episodes, 2015-2017),
Jeremy Podeswa
(6 episodes, 2015-2017),
Daniel Minahan
(5 episodes, 2011-2013),
Alik Sakharov
(4 episodes, 2012-2014),
Michelle MacLaren
(4 episodes, 2013-2014),
Brian Kirk
(3 episodes, 2011),
David Benioff
(3 episodes, 2013-2019),
DB Weiss
(3 episodes, 2013-2019),
Timothy Van Patten
(2 episodes, 2011),
Neil Marshall
(2 episodes, 2012-2014),
David Petrarca
(2 episodes, 2012),
Michael Slovis
(2 episodes, 2015),
Jack Bender
(2 episodes, 2016),
Daniel Sackheim
(2 episodes, 2016),
Matt Shakman
(2 episodes, 2017), 2019
In the mythical continent of Westeros, several powerful families fight for control of the Seven Kingdoms. As conflict erupts in the kingdoms of men, an ancient enemy rises once again to threaten them all. Meanwhile, the last heirs of a recently usurped dynasty plot to take back their homeland from across the Narrow Sea....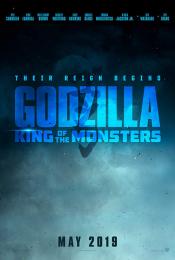 Godzilla: King of the Monsters
,
Michael Dougherty
, 2019
The next chapter in Warner Bros. Pictures' and Legendary Pictures' cinematic MonsterVerse: an epic action adventure that pits Godzilla against some of the most popular monsters in pop culture history. ...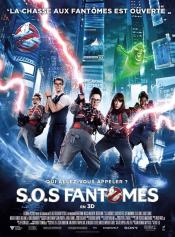 Ghostbusters
,
Paul Feig
, 2016
Following a ghost invasion of Manhattan, paranormal enthusiasts Erin Gilbert and Abby Yates, nuclear engineer Jillian Holtzmann, and subway worker Patty Tolan band together to stop the otherworldly threat....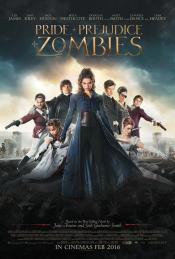 Pride and Prejudice and Zombies
,
Burr Steers
, 2016
The five highly trained Bennett sisters in Georgian England must try to protect themselves from the growing zombie threat, find suitable husbands for themselves, battle marriage proposals and unlikely suitors, and save the country before it's too late. ...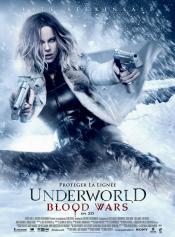 Underworld: Blood Wars
,
Anna Foerster
, 2016
The next installment in the blockbuster franchise, UNDERWORLD: BLOOD WARS follows Vampire death dealer, Selene (Kate Beckinsale) as she fends off brutal attacks from both the Lycan clan and the Vampire faction that betrayed her. With her only allies, David (Theo James) and his father Thomas (Charles Dance), she must stop the eternal war between Lycans and Vampires, even if it means she has to make the ultimate sacrifice....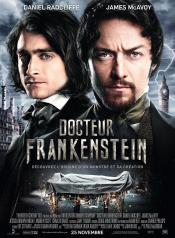 Victor Frankenstein
,
Paul McGuigan
, 2015
James McAvoy and Daniel Radcliffe star in a dynamic and thrilling twist on a legendary tale. Radical scientist Victor Frankenstein (McAvoy) and his equally brilliant protégé Igor Strausman (Radcliffe) share a noble vision of aiding humanity through their groundbreaking research into immortality. But Victor's experiments go too far, and his obsession has horrifying consequences. Only Igor can bring his friend back from the brink of madness and...
Viy
,
Oleg Stepchenko
, 2014
Early 18th century. Cartographer Jonathan Green undertakes a scientific voyage from Europe to the East. Having passed through Transylvania and crossed the Carpathian Mountains, he finds himself in a small village lost in impassible woods. Nothing but chance and heavy fog could bring him to this cursed place. People who live here do not resemble any other people which the traveler saw before that. The villagers, having dug a deep moat to fend...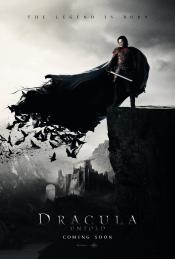 Dracula Untold
,
Gary Shore
, 2014
...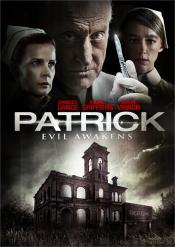 Patrick
,
Mark Hartley
, 2013
When a young nurse begins work at an isolated psychiatric ward, she quickly becomes fascinated with Patrick, a brain dead patient who is the subject of a mad scientist's cruel and unusual experiments. What starts as an innocent fascination quickly takes a sinister turn as Patrick begins to use his psychic powers to manipulate her every move, and send her life into a terrifying spiral out of control....
Merlin
,
Jeremy Webb
(15 episodes, 2008-2011),
Alice Troughton
(13 episodes, 2009-2012),
David Moore
(8 episodes, 2008-2010),
Justin Molotnikov
(8 episodes, 2011-2012),
Ashley Way
(5 episodes, 2010-2012),
Ed Fraiman
(3 episodes, 2008),
James Hawes
(3 episodes, 2008),
Metin Hüseyin
(3 episodes, 2009),
Alex Pillai
(3 episodes, 2011),
Stuart Orme
(2 episodes, 2008),
Declan O'Dwyer
(2 episodes, 2012), 2012
Young Merlin is a teenager, discovering and then learning to master his magical gift. Magister Gaius, King Uther Pendragon's learned court physician to whom he's assigned as humble page, teaches him medicine, coaches his magical self-study, and warns him of Uther's strong aversion to magic. Merlin becomes squire to the noble but imprudent crown prince, Arthur, whose fate is linked with Merlin....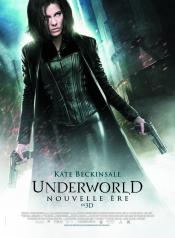 Underworld Awakening
,
Måns Mårlind
(as Mårlind),
Björn Stein
(as Stein), 2012
Underworld: Awakening brings a stunning new dimension to the epic battle between Vampires and Lycans as the first film in the franchise to shoot in 3D. Kate Beckinsale, star of the first two films, returns in her lead role as the vampire warrioress Selene, who escapes imprisonment to find herself in a world where humans have discovered the existence of both Vampire and Lycan clans and are conducting an all-out war to eradicate both immortal...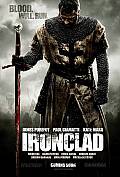 Ironclad
,
Jonathan English
, 2011
...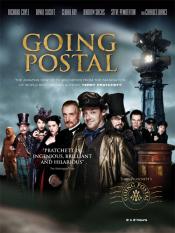 Going Postal
,
Jon Jones
(2 episodes, 2010), 2010
Based on Terry Pratchett's 33rd Discworld novel involves a skillful con artist Moist Von Lipwig who finds the tables turned and it's he himself who conned into becoming the Ankh-Morpork Postmaster General. A position that has not been filled in years. ...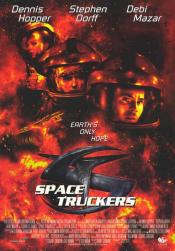 Space Truckers
,
Stuart Gordon
, 1996
John Canyon is one of the last independent space transport entrepreneurs. Rough times force him to carry suspicious cargo to Earth without questions being asked. During the flight the cargo turns out to be multitude of unstoppable and deadly killer robots. ...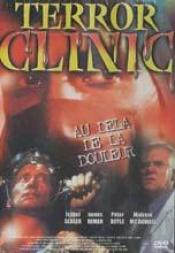 Exquisite Tenderness
,
Carl Schenkel
, 1994
Gripping medical chiller about a deranged ex-doctor (Sean Haberle) stalking a hospital killing off patients (sound familiar)? Malcom McDowell is on top form here as the arrogant,suspiciously named Dr.Stein, and Charles Dance lends excellent support as the hospital administrator who runs afoul of Haberle's mad doctor. Probably not for all tastes (especially one particularly buttock-clenching scene involving a syringe)but compulsive viewing non...
Last Action Hero
,
John McTiernan
, 1993
A young movie fan gets thrown into the movie world of his favourite action film character. ...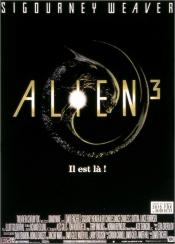 Alien³
,
David Fincher
, 1992
...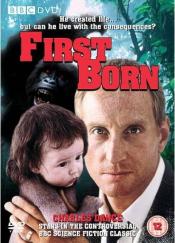 First Born
,
Philip Saville
(3 episodes, 1988), 8
Edward Forester is a genetic researcher, intent on breeding primate hybrids. But his experiments take a strange turn when he succeeds in breeding a human/gorilla hybrid. He hides the results of the experiment, adopting the child, and helps Gor to speak and blend into society. But Gor can't help being what he is, and tragedy and revelations are the ultimate result. ...
The Phantom of the Opera
,
Tony Richardson
(2 episodes, 1990), 0
Christine is a talented young singer who was sent by the Count De Chagny to sing at the Paris Opera House to be trained by the manager - Gerard Carriere. But Carrier left and the new manager - Richard Cholet and his wife - Carlotta, a fat soprano put her working in the costume department after a man in the costume department was killed by the infamous Phantom. The Phantom turns out to be Erik - a lonely disfigured masked man who's the son of...