Filmography from : Charlotte Sullivan
Actor :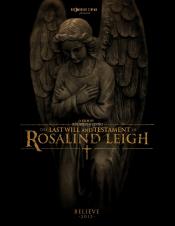 The Last Will and Testament of Rosalind Leigh
,
Rodrigo Gudiño
, 2012
The story of Leon, an antiques collector who inherits a house from his estranged mother only to discover that she had been living in a shrine devoted to a mysterious cult. Soon, Leon comes to suspect that his mother's oppressive spirit still lingers within her home and is using items in the house to contact him with an urgent message. ...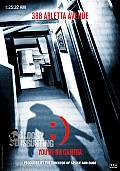 388 Arletta Avenue
,
Randall Cole
, 2011
Shot from the point of view of hidden cameras, the film follows a thirty-something couple, James and Amy Deakin, as they are secretly videotaped 24/7 by a mysterious stalker in their home, on the streets, and at their workplace. The stalker uses information gleaned from the footage to subtly manipulate the unsuspecting couple, and cracks in their relationship surface. When Amy suddenly vanishes, James is not sure whether she has been abducted or...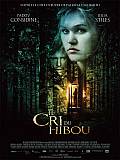 Le cri du hibou
,
Jamie Thraves
, 2009
Robert (Paddy Considine) leaves the big city and his ex-wife for the tranquillity of a small town where he begins to secretly watch the normal domestic life of a woman he doesn't know through her kitchen window. But when Jenny (Julia Stiles) catches Robert in the act, she doesn't call the police. Instead she feels a strange empathy for Robert and invites him into her home. The fateful act sees the pair spiralling into a passionate...
Population 436
,
Michelle MacLaren
, 2006
While traveling to Rockwell Falls in an assignment of the US Census Bureau, the surveyor from Chicago Steve Kady has two flat tires nearby the small town. The local Deputy Bobby Caine brings him to the town and the Mayor Grateman lodges him in a farm, where the gorgeous Courtney Lovett lives with her mother. Steve finds that Rockwell Falls, considered by the locals as the most perfect place on Earth, has the same population since 1860 and sooner...

Shadow Builder
,
Jamie Dixon
, 1998
...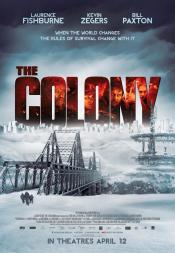 The Colony
,
Jeff Renfroe
, 0
Beneath the icy surface, survivors of Colony Seven struggle as food supplies dwindle and temperatures continue to drop. Plagued by illness and internal conflict, the colonists suspect the worst when they mysteriously lose contact with Colony Five – the only other known settlement. Sam, a strong-willed mechanic with a tragic past, joins a team headed up by Briggs on a dangerous expedition to find out what happened. After a hellish trek, they...