Filmography from : Cherie Currie
Actor :
Warehouse 13
,
Chris Fisher
(10 episodes, 2010-2013),
Constantine Makris
(9 episodes, 2009-2012),
Tawnia McKiernan
(7 episodes, 2009-2011),
Jack Kenny
(7 episodes, 2010-2014),
Stephen Surjik
(6 episodes, 2009-2011),
Jace Alexander
(2 episodes, 2009),
Vincent Misiano
(2 episodes, 2009),
Michael W Watkins
(2 episodes, 2009),
Millicent Shelton
(2 episodes, 2011-2013),
Michael McMurray
(2 episodes, 2012-2014),
Howard Deutch
(2 episodes, 2012-2013),
Ken Girotti
(1 episode, 2009),
Eric Laneuville
(1 episode, 2009),
Matt Earl Beesley
(1 episode, 2010),
Stephen Cragg
(1 episode, 2010),
Anton Cropper
(1 episode, 2010),
Jeremiah S Chechik
(1 episode, 2011),
Jay Chandrasekhar
(1 episode, 2012),
Andrew Seklir
(1 episode, 2012),
Matthew Hastings
(1 episode, 2013),
Jennifer Lynch
(1 episode, 2013),
Larry Teng
(1 episode, 2013),
Matt Birman
(1 episode, 2014),
Robert Duncan McNeill
(1 episode, 2014), 2014
After saving the life of the President in Washington D.C., a pair of U.S Secret Service agents are whisked away to a covert location in South Dakota that houses supernatural objects that the Regents, an Authority above and outside any government, have collected over the centuries. Their new assignment: retrieve any lost objects and investigate reports of new ones....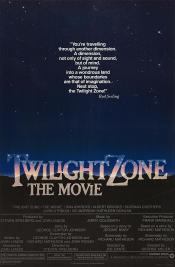 Twilight Zone: The Movie
,
Joe Dante
(segment 'It's a Good Life'),
John Landis
(prologue/segment 'Time Out'),
George Miller
(segment 'Nightmare at 20,000 Feet'),
Steven Spielberg
(segment 'Kick the Can'), 1983
Four horror/science-fiction segments directed by four of Hollywood's famous directors based on TV's most popular anthology series, bookened by a funny and scary prologue and epilogue featuring Dan Aykroyd and Albert Brooks. In the first story directed by John Landis (a vague remake of the Twilight Zone episode "A Quality of Mercy") a loud-mouthed bigotted businessman (Vic Morrow) with an intense hatred for Jews, blacks, and Asians, gets the...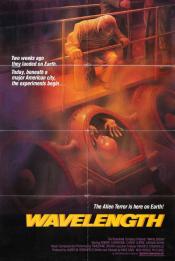 Wavelength
,
Mike Gray
, 1983
Two young lovers learn that a small group of child-like space aliens are marooned on Earth and are being held prisoner at a top secret military facility. The couple then decide to liberate the extraterrestrial castaways and help them make a rendezvous with a rescue ship sent from the alien home planet. ...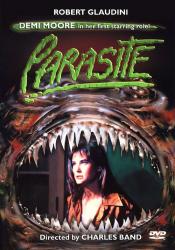 Parasite
,
Charles Band
, 1982
Set in the year 1992, ten years after a limited nuclear war as destroyed most of the USA, scientist Paul Dean has developed a new form of leach-like parasite which can grow to large portions every time it eats. Then, evil government agents storm his lab and he's forced to flee deep in the nearby desert and persued by a "merchant" (government agent) intent on reclaiming the last two parasites Paul has. The first is in a silver container, the...