Filmography from : Chia Yung Liu
Actor :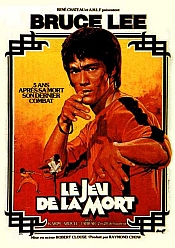 Le jeu de la mort
,
Robert Clouse
,
Bruce Lee
(uncredited), 1978
In this movie, Bruce Lee is a very famous martial-arts master who stars in many films. After an unsuccessful murder attempt against him, everyone thinks his is dead, but he's just hiding, preparing his revenge......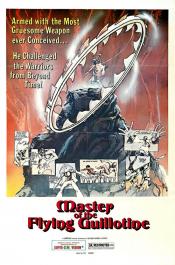 Le bras armé de Wang Yu contre la guillotine volante
,
Jimmy Wang Yu
, 1976
Fu Sing Wu Chi is the blind teacher of the two Ching assassins, Chow Lung and Chow Fu, killed by the One Armed Boxer a few years earlier. He also happens to be a master of the most deadly of all weapons, the flying guillotine. When Fu receives word of their death he immediately heads off to find Liu. Unfortunately, in the process he kills any one armed man in he comes in contact with. Aiding him in his search are a Thai boxer and an Indian...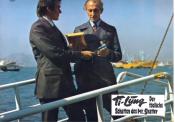 Un dénommé Mister Shatter
,
Michael Carreras
,
Monte Hellman
(uncredited), 1974
...

Les 7 Vampires d'or
,
Roy Ward Baker
,
Cheh Chang
(uncredited), 1974
Count Dracula journies to a remote Chinese village in the guise of a warlord to support six vampires who are dispirited after the loss of a seventh member of their cult. At the same time, vampire hunter Prof. Van Helsing happens to be lecturing in the country and is persuaded by villagers to help them fight this curse of the ages. ...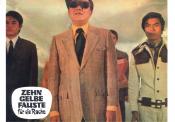 Il faut battre le chinois pendant qu'il est chaud
,
Cheh Chang
, 1972
...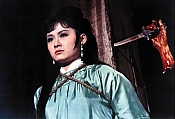 Un seul bras les tua tous
,
Cheh Chang
, 1967
An evil gang attacks the Chi school of Golden Sword Kung Fu. One student sacrifices his life to save his teacher and his school, his dying wish is that his son be taken in as a student. Young Fang Kang grows up in the school and treasures his father's broken sword and the memory of his father's sacrifice. The other students (including the teacher's daughter) resent him and try to drive him away. The teacher's daughter challenges him to a fight...