CHING SE (1993)
INFO
| REVIEW(S) | PICTURES | NEWS | DVDS | VIDEOS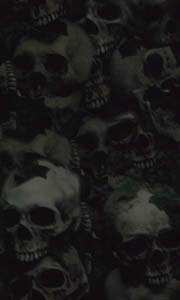 Two snakes reformed into two beauties. White Snake chose pedagogue Xian Xu as her husband and enjoyed human life, while Green Snake played around every day. Jealous to White Snake, Green Snake kept on flirting with Xian Xu. Xian Xu eventually found they were snakes ... After being tempted by Green Snake, monk Fahai decided to imprison the two "monsters". He kidnapped Xian Xu. A battle began ... Just then, White Snake borned her new baby. What should monk Fahai do? Adapted from an old Chinese folk story but quite different from the original.
Original Title : CHING SE
Director(s) :
Hark Tsui
Writer(s) : Pik Wah Lee (novel) (as Lillian Lee), Pik Wah Lee (screenplay) (as Lillian Lee), Hark Tsui (writer)
Genre(s) : Drama | Fantasy
Length : 99 min
Year : 1993
Country : Hong Kong
Langage : Cantonese
Coulor : Color
Ratio : 235 : 1
Sound : Mono
Aka(s) :
(original title) - Ching Se
France - Green Snake
Hong Kong (English title) - Green Snake
Hong Kong (Mandarin title) - Qing she
Hungary - Zöld Kígyó és Fehér Kígyó
Indonesia (English title) (poster title) - White Snake, Green Snake
Japan - Seijya tensei
Actors :
 
Maggie Cheung Siu Ching (Xiao Qing), the Green Snake
Joey Wang Bak Sei Juen (Bai Suzhen), White Snake
Ma Cheng-miu
Chan Dung-Mooi
Kong Lau Blind monk
Nagma Bharata Natyam dancer (as Najma)
Feng Tien Spider
Hsing-kuo Wu Hsui Xien (Xu Xian), the scholar
Wenzhuo Zhao Monk Fatt Hoi (Fahai)
No comments.
All informations are coming from http://www.imdb.com
This page has been seen 462 times.