Filmography from : Chiwetel Ejiofor
Actor :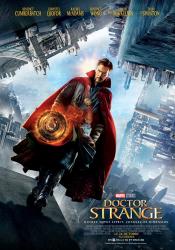 Doctor Strange
,
Scott Derrickson
, 2016
Marvel's "Doctor Strange" follows the story of the talented neurosurgeon Doctor Stephen Strange who, after a tragic car accident, must put ego aside and learn the secrets of a hidden world of mysticism and alternate dimensions. Based in New York City's Greenwich Village, Doctor Strange must act as an intermediary between the real world and what lies beyond, utilising a vast array of metaphysical abilities and artifacts to protect the Marvel...
Les Survivants
,
Craig Zobel
, 2015
In a post-apocalyptic world, a young woman who believes she is the last human on Earth meets a dying scientist searching for survivors. Their relationship becomes tenuous when another survivor appears. As the two men compete for the woman's affection, their primal urges begin to reveal their true nature....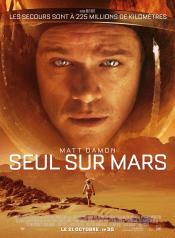 Seul sur Mars
,
Ridley Scott
, 2015
During a manned mission to Mars, Astronaut Mark Watney is presumed dead after a fierce storm and left behind by his crew. But Watney has survived and finds himself stranded and alone on the hostile planet. With only meager supplies, he must draw upon his ingenuity, wit and spirit to subsist and find a way to signal to Earth that he is alive. Millions of miles away, NASA and a team of international scientists work tirelessly to bring "the...
Inside Man - L'homme de l'intérieur
,
Spike Lee
, 2006
...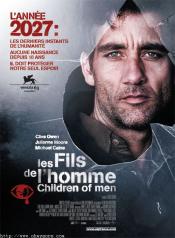 Les Fils de l'homme
,
Alfonso Cuarón
, 2006
World divisions, chaos and anarchy, these are the ways the world and the last remaining inhabitants are checking out. No child has been born for eighteen years. Human life and its moral self is eroding into extinction. Set in Britain in the year 2027, this is Theodore Faron finding his ghosts coming back to haunt his fruitless life, in the form of an underground band of rebels The Fishes. Unwittingly drawn into their plight, learning who can be...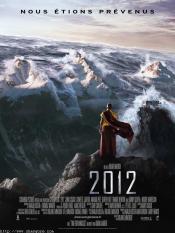 2012
,
Roland Emmerich
, 0
Dr. Adrian Helmsley, part of a worldwide geophysical team investigating the effect on the earth of radiation from unprecedented solar storms, learns that the earth's core is heating up. He warns U.S. President Thomas Wilson that the crust of the earth is becoming unstable and that without proper preparations for saving a fraction of the world's population, the entire race is doomed. Meanwhile, writer Jackson Curtis stumbles on the same...