Filmography from : Chloe Farnworth
Actor :
Road Wars
,
Mark Atkins
, 2015
When an amnesiac wakes up in a post apocalyptic world ravaged by a rabies type virus, he must band together with a small group of survivors....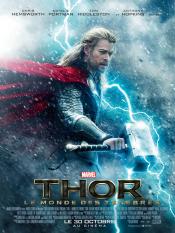 Thor: The Dark World
,
Alan Taylor
, 2013
Thor battles an ancient race of Dark Elves led by the vengeful Malekith who threatens to plunge the universe back into darkness after the events of Avengers....
Backslasher
,
Tim Cowles
, 2012
When blogaholic Becca starts her lingerie business, she thinks she's got it made. With thousands of contacts already in her online 'friends list', and best friend Ruby managing girls at an adult chat channel, she figures she'll have plenty of customers. But when a slew of seemingly unconnected killings take place, the police get suspicious as their only connection is Becca's online 'friends list'. As Becca's 'friends' start...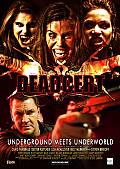 Dead Cert
,
Steven Lawson
, 2010
A gang of tough London gangsters get more than they bargained for when a group of businessmen make an offer to buy their club, the Inferno. They turn out to be nothing less than Vampires wanting their land back and turn viciously on the gangsters when their demands are not met....