Filmography from : Chloe Grace Moretz
Actor :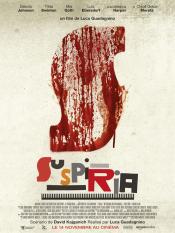 Suspiria
,
Luca Guadagnino
, 2018
Susie Bannion, a young American woman, travels to the prestigious Markos Tanz Company in Berlin in the year 1977. She arrives just as one of the Company's members, Patricia, has disappeared under mysterious circumstances. As Susie makes extraordinary progress under the guidance of Madame Blanc, the Company's revolutionary artistic director, she befriends another dancer, Sara, who shares her suspicions that the Matrons, and the Company...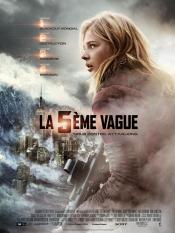 The 5th Wave
,
J Blakeson
, 2016
Four waves of increasingly deadly attacks have left most of Earth decimated. Against a backdrop of fear and distrust, Cassie is on the run, desperately trying to save her younger brother. As she prepares for the inevitable and lethal 5th wave, Cassie teams up with a young man who may become her final hope - if she can only trust him....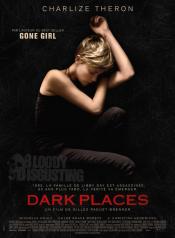 Dark Places
,
Gilles Paquet-Brenner
, 2015
A woman who survived the brutal killing of her family as a child is forced to confront the events of that day by a secret society obsessed with solving notorious crimes....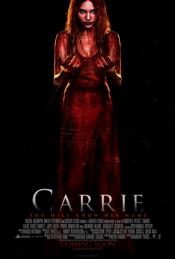 Carrie
,
Kimberly Peirce
, 2013
The quiet suburb of Chamberlain, Maine is home to the deeply religious and conservative Margaret White (Moore) and her daughter Carrie (Moretz). Carrie is a sweet but meek outcast whom Margaret has sheltered from society. Gym teacher Miss Desjardin (Greer) tries in vain to protect Carrie from local mean girls led by the popular and haughty Chris Hargenson (Portia Doubleday), but only Chris' best friend, Sue Snell (Gabriella Wilde), regrets their...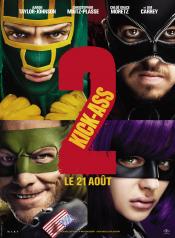 Kick-Ass 2
,
Jeff Wadlow
, 2013
The costumed high-school hero Kick-Ass joins with a group of normal citizens who have been inspired to fight crime in costume. Meanwhile, the Red Mist plots an act of revenge that will affect everyone Kick-Ass knows....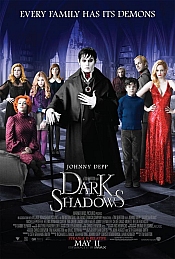 Dark Shadows
,
Tim Burton
, 2012
In the year 1752 Joshua and Naomi Collins, with young son Barnabas, set sail from Liverpool, England, to start a new life in America. But even an ocean was not enough to escape the mysterious curse that has plagued their family. Two decades pass, and Barnabas (Johnny Depp) has the world at his feet — or at least the town of Collinsport, Maine. The master of Collinwood Manor, Barnabas is rich, powerful and an inveterate playboy…until he makes...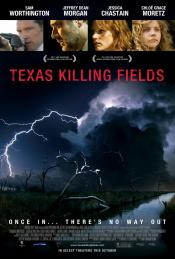 Texas Killing Fields
,
Ami Canaan Mann
, 2011
In the Texas bayous, a local homicide detective teams up with a cop from New York City to investigate a series of unsolved murders. ...
Hugo
,
Martin Scorsese
, 2011
Set in 1930s Paris, an orphan who lives in the walls of a train station is wrapped up in a mystery involving his late father and an automaton....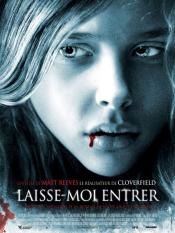 Let Me In
,
Matt Reeves
, 2010
Chloe Moretz (Hit Girl from Kick-Ass) stars as Abby, a secretive 12-year old girl, who moves next door to Owen (Kodi Smit-McPhee, The Road). Owen is a social outcast who is viciously bullied at school and in his loneliness, forms a profound bond with his new neighbour. Owen can't help noticing that Abby is like no one he has ever met before. As a string of grisly murders occupy the town, Owen has to confront the reality that this seemingly...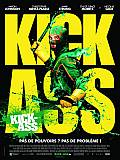 Kick-Ass
,
Matthew Vaughn
, 2010
Dave Lizewski is an unnoticed high school student and comic book fan with a few friends and who lives alone with his father. His life is not very difficult and his personal trials not that overwhelming. However, one day he makes the simple decision to become a super-hero even though he has no powers or training....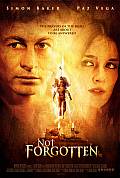 Not Forgotten
,
Dror Soref
, 2009
Set in a Tex-Mex border town, Not Forgotten is a classic psychological thriller about Jack and Amaya Bishop, a couple who must come to terms with their tortured pasts in order to save their kidnapped daughter. It is a tale taut with intrigue and steeped in Latino mysticism, where the line between what's real and what's imagined becomes hopelessly blurred....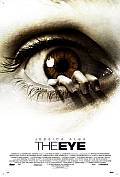 The Eye
,
David Moreau
,
Xavier Palud
, 2008
...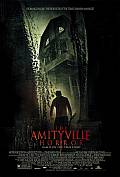 The Amityville Horror
,
Andrew Douglas
, 2005
...