Filmography from : Chris Angerdina
Actor :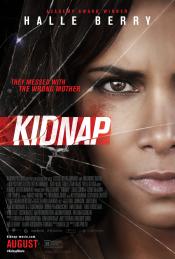 Kidnap 
,
Luis Prieto
, 2017
In the US, a child goes missing every 40 seconds. You never think it will happen to you. Until it does. Alone and scared, Karla Dyson (Halle Berry) is unwilling to leave the fate of her son's life in someone else's hands. When she catches a glimpse of the abductors speeding away, she decides to fight back. In a heart pounding race against time, Kate begins a high speed pursuit and will stop at nothing to save her son's life....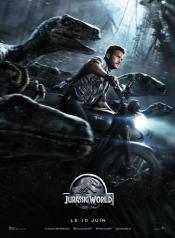 Jurassic World 
,
Colin Trevorrow
, 2015
Twenty-two years after the events of Jurassic Park (1993), Isla Nublar now features a fully functioning dinosaur theme park, Jurassic World, as originally envisioned by John Hammond. After 10 years of operation and visitor rates declining, in order to fulfill a corporate mandate, a new attraction is created to re-spark visitor's interest, which backfires horribly....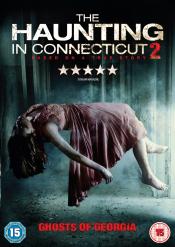 The Haunting in Connecticut 2: Ghosts of Georgia
,
Tom Elkins
, 2013
Shortly after moving into their ideal new home, a couple grows concerned when their young daughter begins encountering mysterious strangers that no one else can see. The couple's greatest fear is realized when they themselves begin to witness terrifying phenomena in and around the house, providing clues that could unlock a chilling mystery that has remained a closely guarded secret for generations. ...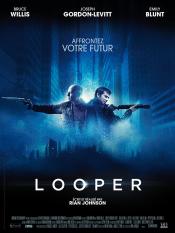 Looper 
,
Rian Johnson
, 2012
In 2074, when the mob wants to get rid of someone, the target is sent 30 years into the past, where a hired gun awaits. Someone like Joe, who one day learns the mob wants to 'close the loop' by transporting back Joe's future self. ...
The Ledge 
,
Matthew Chapman
, 2011
...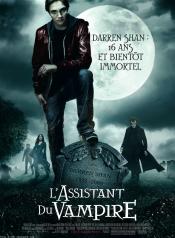 Cirque du Freak: The Vampire's Assistant
,
Paul Weitz
, 2009
A young boy named Darren Shan meets a mysterious man at a freak show who turns out to be a Vampire. After a series of events Darren must leave his normal life and go on the road with the Cirque Du Freak and become a Vampire....
The Final Destination
,
David R Ellis
, 2009
On what should have been a fun-filled day at the races, Nick O'Bannon has a horrific premonition in which a bizarre sequence of events causes multiple race cars to crash, sending flaming debris into the stands, brutally killing his friends and causing the upper deck of the stands to collapse on him. When he comes out of this grisly nightmare, Nick panics, persuading his girlfriend, Lori, and their friends, Janet and Hunt, to leave… escaping...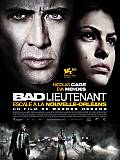 The Bad Lieutenant: Port of Call - New Orleans
,
Werner Herzog
, 2009
...