Filmography from : Chris Gillett
Actor :
Warehouse 13
,
Chris Fisher
(10 episodes, 2010-2013),
Constantine Makris
(9 episodes, 2009-2012),
Tawnia McKiernan
(7 episodes, 2009-2011),
Jack Kenny
(7 episodes, 2010-2014),
Stephen Surjik
(6 episodes, 2009-2011),
Jace Alexander
(2 episodes, 2009),
Vincent Misiano
(2 episodes, 2009),
Michael W Watkins
(2 episodes, 2009),
Millicent Shelton
(2 episodes, 2011-2013),
Michael McMurray
(2 episodes, 2012-2014),
Howard Deutch
(2 episodes, 2012-2013),
Ken Girotti
(1 episode, 2009),
Eric Laneuville
(1 episode, 2009),
Matt Earl Beesley
(1 episode, 2010),
Stephen Cragg
(1 episode, 2010),
Anton Cropper
(1 episode, 2010),
Jeremiah S Chechik
(1 episode, 2011),
Jay Chandrasekhar
(1 episode, 2012),
Andrew Seklir
(1 episode, 2012),
Matthew Hastings
(1 episode, 2013),
Jennifer Lynch
(1 episode, 2013),
Larry Teng
(1 episode, 2013),
Matt Birman
(1 episode, 2014),
Robert Duncan McNeill
(1 episode, 2014), 2014
After saving the life of the President in Washington D.C., a pair of U.S Secret Service agents are whisked away to a covert location in South Dakota that houses supernatural objects that the Regents, an Authority above and outside any government, have collected over the centuries. Their new assignment: retrieve any lost objects and investigate reports of new ones....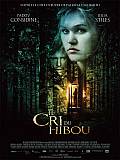 The Cry of the Owl
,
Jamie Thraves
, 2009
Robert (Paddy Considine) leaves the big city and his ex-wife for the tranquillity of a small town where he begins to secretly watch the normal domestic life of a woman he doesn't know through her kitchen window. But when Jenny (Julia Stiles) catches Robert in the act, she doesn't call the police. Instead she feels a strange empathy for Robert and invites him into her home. The fateful act sees the pair spiralling into a passionate...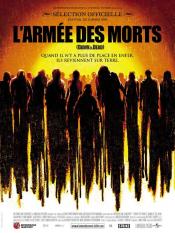 Dawn of the Dead
,
Zack Snyder
, 2004
Where and how did it happen... WE DON'T KNOW. We don't know what happened, we don't know how it all began; but from one day to another, the world has become a real nightmare in apocalyptical proportions. The whole planet was striked by an unexplainable, unthnkable and mortal hanging disease - and the deads don't die anymore. Unceasingly looking for their next meal and driven by an endless greed for fresh flesh,intiringly, some zombies pursue...
Bruiser
,
George A Romero
, 2000
...
Darkman II: The Return of Durant
,
Bradford May
, 1995
Darkman, who has, since the first film, devoted his life to perfecting his synthetic skin and fighting crime, is horrified to learn that his old foe, Robert G. Durant, is alive. Durant wastes no time taking control of his old business. He releases an insane weapons developer from a mental institution, and uses him to create a deadly laser weapon. Now, with the help of his disguises and inhuman strength, Darkman must forever rid the world of...