Filmography from : Chris Smith
Actor :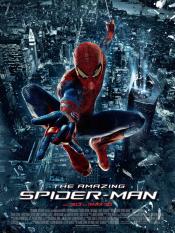 The Amazing Spider-Man
,
Marc Webb
, 2012
Like most teenagers, Peter is trying to figure out who he is and how he got to be the person he is today. Peter is also finding his way with his first high school crush, Gwen Stacy, and together, they struggle with love, commitment, and secrets. As Peter discovers a mysterious briefcase that belonged to his father, he begins a quest to understand his parents' disappearance - leading him directly to Oscorp and the lab of Dr Curt Connors, his...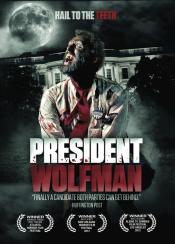 President Wolfman
,
Mike Davis
, 2012
The President of the United States has been bitten by a werewolf and is loose on the streets of Washington on a killing rampage! This comedy/horror/political satire is also a 'green movie,' created entirely out of recycled stock and public domain film footage culled from over one hundred grainy government instructional shorts, classroom education movies, vintage stag reels and features that have fallen out of copyright as well as from the favor...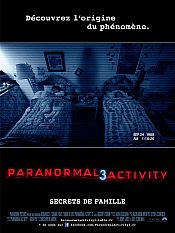 Paranormal Activity 3
,
Henry Joost
,
Ariel Schulman
, 2011
...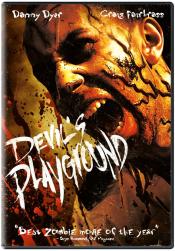 Devil's Playground
,
Mark McQueen
, 2010
As the world succumbs to a zombie apocalypse, Cole a hardened mercenary, is chasing the one person who can provide a cure. Not only to the plague but to Cole's own incumbent destiny. DEVIL'S PLAYGROUND is a cutting edge British horror film that features zombies portrayed by free runners for a terrifyingly authentic representation of the undead...
First Squad: The Moment of Truth
,
Yoshiharu Ashino
,
Aljosha Klimov
,
Misha Shprits
, 2009
Set during the opening days of World War II on the Eastern Front. Its main cast are a group of Soviet teenagers with extraordinary abilities; the teenagers have been drafted to form a special unit to fight the invading German army. They are opposed by a Schutzstaffel (SS) officer who is attempting to raise from the dead a supernatural army of crusaders from the 12th-century Order of the Sacred Cross and enlist them in the Nazi cause....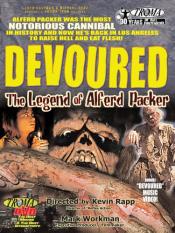 Devoured: The Legend of Alferd Packer
,
Kevin Rapp
, 2005
Years after Packer terrorized a Colorado mining camp, similar murders have begun to occur. As the body-count rises, it soon becomes clear that the flesh-hungry madman may have survived for more than a hundred years....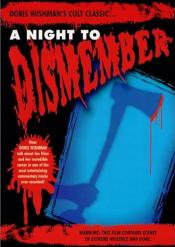 A Night to Dismember
,
Doris Wishman
, 1989
A woman from a "cursed" family is released from a mental facility, and soon dismembered corpses start turning up....