Filmography from : Chris Warren
Actor :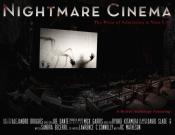 Nightmare Cinema
,
Alejandro Brugués
(segment 'The Thing in the Woods'),
Joe Dante
(segment 'Mirari'),
Mick Garris
(segments 'The Projectionist', 'Dead'),
Ryûhei Kitamura
(segment 'Mashit'),
David Slade
(segment 'This Way To Egress'), 2018
Five strangers converge at a haunted movie theater owned by The Projectionist (Mickey Rourke). Once inside, the audience members witness a series of screenings that shows them their deepest fears and darkest secrets over five tales....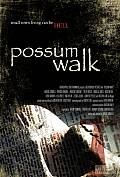 Possum Walk
,
Jeremy Sumrall
, 2010
A dark, dramatic film about small-town Southern living, which is controlled by fear, ignorance, and - perhaps worst of all – religion. A young virgin named 'Faith Carpenter' – played beautifully by newcomer Maggie Conwell – discovers she's pregnant, and begins having terrible visions of demonic goings-on as a result. Her widower father, 'Brother William Carpenter' – played with gusto by indie genre fave Parrish Randall...