Filmography from : Christian Berkel
Actor :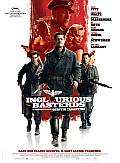 Inglourious Basterds
,
Quentin Tarantino
, 2009
"Inglourious Basterds" (sic) begins in German-occupied France, where Shosanna Dreyfus (Mélanie Laurent) witnesses the execution of her family at the hand of Nazi Colonel Hans Landa (Christoph Waltz). Shosanna narrowly escapes and flees to Paris, where she forges a new identity as the owner and operator of a cinema. Elsewhere in Europe, Lieutenant Aldo Raine (Brad Pitt) organizes a group of Jewish soldiers to engage in targeted acts of...
L'expérience
,
Oliver Hirschbiegel
, 2001
The movie is based on the infamous "Stanford Prison Experiment" conducted in 1971. A makeshift prison is set up in a research lab, complete with cells, bars and surveillance cameras. For two weeks 20 male participants are hired to play prisoners and guards. The 'prisoners' are locked up and have to follow seemingly mild rules, and the 'guards' are told simply to retain order without using physical violence. Everybody is free to quit at any time,...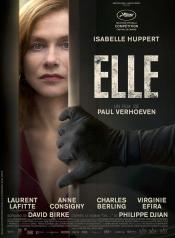 Elle
,
Paul Verhoeven
, 0
Michèle seems indestructible. Head of a successful video game company, she brings the same ruthless attitude to her love life as to business. Being attacked in her home by an unknown assailant changes Michèle's life forever. When she resolutely tracks the man down, they are both drawn into a curious and thrilling game-a game that may, at any moment, spiral out of control. ...