Filmography from : Christian Carroll
Actor :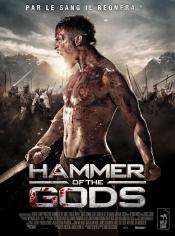 Hammer of the Gods
,
Farren Blackburn
, 2013
A young man transforms into a brutal warrior as he travels the unforgiving landscape in search of his long lost brother, Hakan the Ferrocious, whose people are relying on him to restore order to their kingdom....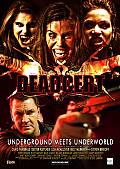 London Underworld
,
Steven Lawson
, 2010
A gang of tough London gangsters get more than they bargained for when a group of businessmen make an offer to buy their club, the Inferno. They turn out to be nothing less than Vampires wanting their land back and turn viciously on the gangsters when their demands are not met....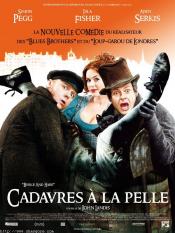 Cadavres à la pelle
,
John Landis
, 2010
WILLIAM BURKE and WILLIAM HARE are scratching out a living in 1830s Edinburgh. After yet another failed business venture, they return to Hare's lodging house to find that their tenant has suddenly died on rent day. As the boys decide how to dispose of the body over a drink, they discover that a corpse can fetch a hefty price. Edinburgh is the centre of the medical universe and the city's doctors are crying out for more cadavers for their...