Filmography from : Christine Willes
Actor :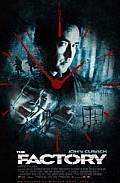 The Factory
,
Morgan O'Neill
, 2012
Rugged and obsessive detective Mike Fletcher and his partner, Kelsey Walker, are on the trail of a serial killer who prowls the streets targeting young streetwalkers. When Fletcher's teenage daughter disappears, he discovers the killer has kidnapped her after mistaking her for a hooker. His obsession goes into overdrive when he drops all professional restraint to get to the killer and save his child....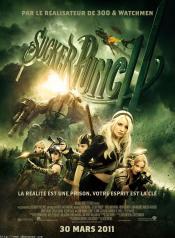 Sucker Punch
,
Zack Snyder
, 2011
Set in the 1950s, Sucker Punch follows Babydoll who is confined to a mental institution by her stepfather, who intends to have her lobotomized in five days. While there, she imagines an alternative reality to hide her from the pain, and in that world, she begins planning her escape, needing to steal five objects to help get her out before she is deflowered by a vile man....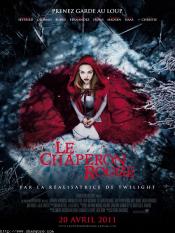 Red Riding Hood
,
Catherine Hardwicke
, 2011
In "Red Riding Hood," Seyfried plays Valerie, a beautiful young woman torn between two men. She is in love with a brooding outsider, Peter (Shiloh Fernandez), but her parents have arranged for her to marry the wealthy Henry (Max Irons). Unwilling to lose each other, Valerie and Peter are planning to run away together when they learn that Valerie's older sister has been killed by the werewolf that prowls the dark forest surrounding their village....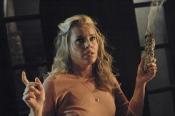 Possessing Piper Rose
,
Kevin Fair
, 2011
Joanna and Ben Maxwell's dream of adopting a child comes true when a sympathetic but mysterious agent places with them a darling four-year-old girl named Piper. But these new parents are plagued by a series of inexplicable and unnerving occurrences, including visions of Piper's long-dead birth mother, and the chilling truth of Piper's past comes to light. Even more horrifying is what the future holds for the little girl and for her new...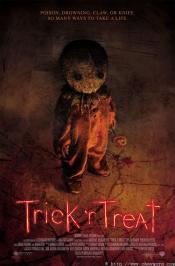 Trick 'r Treat
,
Michael Dougherty
, 2007
The film features four interwoven stories that occur on Halloween: An everyday high school principal has a secret life as a serial killer; a college virgin might have just met the one guy for her; a group of teenagers pull a mean prank; and a woman who loathes the night has to contend with her holiday-obsessed husband....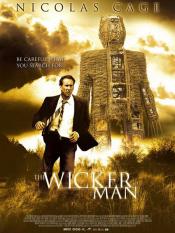 The Wicker Man
,
Neil LaBute
(as Neil Labute), 2006
A sheriff investigating the disappearance of a young girl from a small island discovers there's a larger mystery to solve among the island's secretive, neo-pagan community....
The 100
,
Dean White
(24 episodes, 2014-2020),
Ed Fraiman
(8 episodes, 2014-2020),
PJ Pesce
(8 episodes, 2014-2019),
Mairzee Almas
(5 episodes, 2014-2018),
Omar Madha
(5 episodes, 2014-2018),
John F Showalter
(5 episodes, 2014-2017),
Tim Scanlan
(5 episodes, 2016-2020),
Antonio Negret
(4 episodes, 2014-2019),
Ian Samoil
(4 episodes, 2017-2020),
Alex Kalymnios
(3 episodes, 2017-2019),
Matt Barber
(2 episodes, 2014-2016),
Uta Briesewitz
(2 episodes, 2015-2016),
Henry Ian Cusick
(2 episodes, 2017-2018),
Michael C Blundell
(2 episodes, 2018-2019),
John Behring
(1 episode, 2014),
Milan Cheylov
(1 episode, 2014),
Steven DePaul
(1 episode, 2014),
Bharat Nalluri
(1 episode, 2014),
Wayne Rose
(1 episode, 2014),
Bob Morley
(1 episode, 2019),
April Mullen
(1 episode, 2019),
Amanda Tapping
(1 episode, 2019),
Marshall Virtue
(1 episode, 2019),
Lindsey Morgan
(1 episode, 2020),
Jason Rothenberg
(1 episode, 2020),
Diana Valentine
(1 episode, 2020), 4
The series is set 97 years after a devastating nuclear war wiped out almost all life on Earth. The only known survivors are the residents of twelve space stations in Earth's orbit prior to the war. The space stations banded together to form a single massive station named "The Ark", where about 2,400 people live under the leadership of Chancellor Jaha.[1] Resources are scarce and all crimes, no matter their nature or severity, are punishable by...