Filmography from : Christopher Kriesa
Actor :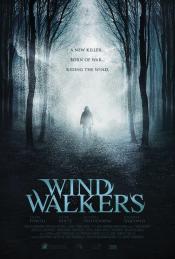 Wind Walkers
,
Russell Friedenberg
, 2015
Florida, USA. Seven friends head off into the wilderness to begin their annual hunting trip. As a hurricane fast approaches, things begin go awry. Isolated and paranoid, the men begin to question their friendship and loyalties. Soon they are terrorized by an unseen beast. What is stalking them? Is it the desolation, their imaginations, or has a cannibalistic creature which can take the human form come to hunt them?...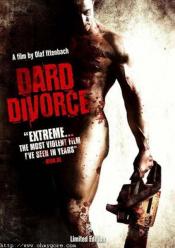 Dard Divorce
,
Olaf Ittenbach
, 2007
What started with a routine divorce between Natalie Stein and her husband Tim, will soon take a turn into the unexpected and evolve into scenes of torture, bloodshed and slaughter....
Chain Reaction
,
Olaf Ittenbach
, 2006
A group of convicts and a doctor seek refuge from the authorities in a lodge deep in the wood, but the weird inhabitants are not friendly. ...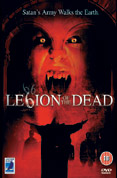 Legion of the Dead
,
Olaf Ittenbach
, 2001
...

The Man Who Wasn't There
,
Joel Coen
,
Ethan Coen
(uncredited), 2001
1949, Santa Rosa, California. A laconic, chain-smoking barber with fallen arches tells a story of a man trying to escape a humdrum life. It's a tale of suspected adultery, blackmail, foul play, death, Sacramento city slickers, racial slurs, invented war heroics, shaved legs, a gamine piano player, aliens, and Heisenberg's uncertainty principle. Ed Crane cuts hair in his in-law's shop; his wife drinks and may be having an affair with her boss,...

Hellraiser: Inferno
,
Scott Derrickson
, 2000
...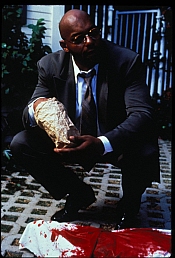 The Dentist
,
Brian Yuzna
, 1996
Dr. Allan Feinstone had everything. A beautiful wife, a huge house, and a wonderful job of being a dentist. That is, until he finds out that his wife is having an affair with the pool boy, and now his mind has snapped. Any plaque, tooth decay, or bad breath can set off his mind, and now if you have a trip to the dentist, you better cancel it, unless you want to be dentally tortured....
Scanner Cop
,
Pierre David
, 1994
...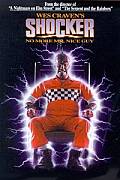 Shocker
,
Wes Craven
, 1989
...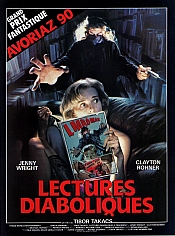 I, Madman
,
Tibor Takács
(as Tibor Takacs), 1989
Virginia works at a used book store. She's really into horror novels and discovers a really good book. It's called "I, Madman" and it's about an insane doctor who cuts off people's noses, ears, and hair and puts them on his face to please a girl he likes. Only Virginia discovers that the book is nonfiction, and every time she picks up the book to read it, she sees him. The insane doctor from the book has escaped the book into our reality....