Filmography from : Chuan Chen
Actor :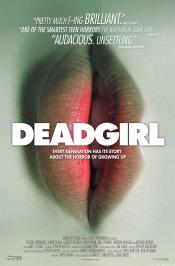 Deadgirl
,
Marcel Sarmiento
,
Gadi Harel
(co-director), 2008
Two teenagers make a shocking discovery that not only threatens their friendship but also their lives. In a forgotten room of an abandoned asylum, they find a beautiful woman tied to a bed, and soon come to realize she is anything but dead....

The Legend of the 7 Golden Vampires
,
Roy Ward Baker
,
Cheh Chang
(uncredited), 1974
Count Dracula journies to a remote Chinese village in the guise of a warlord to support six vampires who are dispirited after the loss of a seventh member of their cult. At the same time, vampire hunter Prof. Van Helsing happens to be lecturing in the country and is persuaded by villagers to help them fight this curse of the ages. ...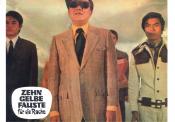 E ke
,
Cheh Chang
, 1972
...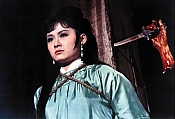 Du bei dao
,
Cheh Chang
, 1967
An evil gang attacks the Chi school of Golden Sword Kung Fu. One student sacrifices his life to save his teacher and his school, his dying wish is that his son be taken in as a student. Young Fang Kang grows up in the school and treasures his father's broken sword and the memory of his father's sacrifice. The other students (including the teacher's daughter) resent him and try to drive him away. The teacher's daughter challenges him to a fight...