Filmography from : Clifton Powell
Actor :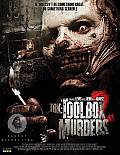 Coffin Baby
,
Dean Jones
, 2013
Picking up directly after the events Tobe Hooper's 2003 version of The Toolbox Murders, TBK intensifies the terrifying exploration into one of Hollywood's most twisted and morbid serial killers in the annals of American history. Survivors Nell and Stephen continue their night of hell as they're rushed to the nearby Hollywood Memorial hospital. Meanwhile next-generation, tech-savvy CSI detectives Cole and Barnes coordinate with hard-nosed LAPD...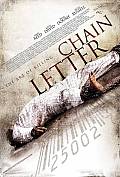 Chain Letter
,
Deon Taylor
, 2010
Six friends receive a mysterious chain letter via text messaging and in their email accounts from a maniac who's hunting down teenagers who fail to forward his online chain letter. Who knew they should take the threats in the chain letter seriously? Or that chain letters using the teens' favorite technologies to track them can kill? This maniacal game pits friend against friend as they race to beat rules that seem impossible to escape. Break the...
Bones
,
Ernest R Dickerson
(as Ernest Dickerson), 2001
...

Phantoms
,
Joe Chappelle
, 1998
...
Un cri dans l'océan
,
Stephen Sommers
, 1998
When a band of ruthless hijackers invade the world's most luxurious cruise ship, they're shocked to discover the passengers have mysteriously vanished! But that doesn't mean they are alone! Something terrifying is lurking just out of sight: a deadly force from the unexplored depths of the ocean that begins to snatch the horrified intruders one by one!...