Filmography from : Clive Owen
Actor :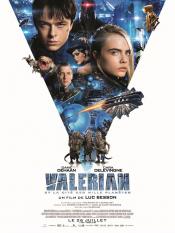 Valerian and the City of a Thousand Planets
,
Luc Besson
, 2017
VALERIAN AND THE CITY OF A THOUSAND PLANETS is the new adventure film from Luc Besson, the director of The Professional, The Fifth Element and Lucy, based on the comic book series which inspired a generation of artists, writers and filmmakers. In the 28th century, Valerian (Dane DeHaan) and Laureline (Cara Delevingne) are a team of special operatives charged with maintaining order throughout the human territories. Under assignment from the...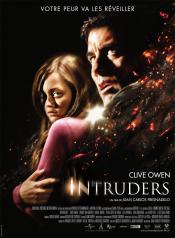 Intruders 
,
Juan Carlos Fresnadillo
, 2011
Juan and Mia, two children who live in different countries, are visited every night by a faceless intruder - a terrifying being that wants to get hold of them. These presences become more powerful and start ruling their lives as well as their families'. Anxiety and tension increase when their parents also witness these apparitions. Starring Clive Owen....
Killer Elite 
,
Gary McKendry
, 2011
When his mentor is taken captive, a retired member of Britain's Elite Special Air Service is forced into action. His mission: kill three assassins dispatched by their cunning leader....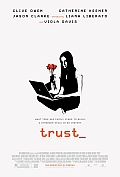 Trust 
,
David Schwimmer
, 2010
A suburban family is torn apart when 14-year-old Annie meets her first boyfriend online. After months of communicating via online chat and phone, Annie discovers her friend is not who he originally claimed to be. Shocked into disbelief, her parents are shattered by their daughter's actions and struggle to support her as she comes to terms with what has happened to her once innocent life. ...
Inside Man
,
Spike Lee
, 2006
...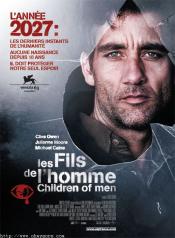 Children of Men
,
Alfonso Cuarón
, 2006
World divisions, chaos and anarchy, these are the ways the world and the last remaining inhabitants are checking out. No child has been born for eighteen years. Human life and its moral self is eroding into extinction. Set in Britain in the year 2027, this is Theodore Faron finding his ghosts coming back to haunt his fruitless life, in the form of an underground band of rebels The Fishes. Unwittingly drawn into their plight, learning who can be...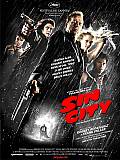 Sin City 
,
Frank Miller
,
Robert Rodriguez
,
Quentin Tarantino
(special guest director), 2005
"Sin City" is four stories inter-weaved telling tales of corruption in Basin City. The first story (The Customer is always right) is short, and is based on the depression of women that they need to pay a man to feel loved when they commit suicide. The next story is Part 1 of "That Yellow Bastard" about a cop who needs to save a young girl from being raped. The third story (The Hard Goodbye) features a man taking revenge on a heartless killer who...
King Arthur
,
Antoine Fuqua
, 2004
...