Filmography from : Clytie Jessop
Actor :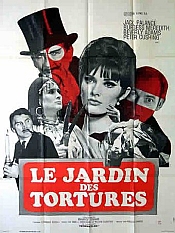 Le jardin des tortures
,
Freddie Francis
, 1967
A special sideshow torture exhibit has the power, according to showman Dr. Diablo, to warn people of evil in their futures. As skeptical customers are shown the greed and violence they're hiding, one of them snaps and kills Diablo. When they run off, we see the murder to be staged as part of the show. One of the customers has hung around to see this, and wants to make a deal with Diablo, aka the Devil....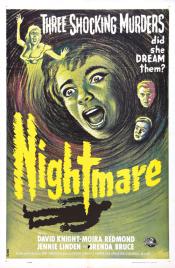 Meurtre par procuration
,
Freddie Francis
, 1964
Janet is a young student at a private school; her nights are troubled by horrible dreams in which she sees her mother, who is in fact locked in an insane asylum, haunting her. Expelled because of her persistent nightmares, Janet is sent home where the nightmares continue. ...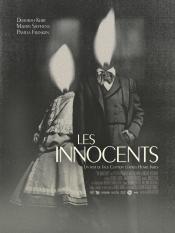 Les Innocents
,
Jack Clayton
, 1961
In Victorian England, the uncle of orphaned niece Flora and nephew Miles hires Miss Giddens as governess to raise the children at his estate with total independence and authority. Soon after her arrival, Miss Giddens comes to believe that the spirits of the former governess Miss Jessel and valet Peter Quint are possessing the children. Miss Giddens decides to help the children to face and exorcise the spirits....