Filmography from : Colin Moody
Actor :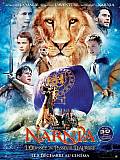 The Chronicles of Narnia: The Voyage of the Dawn Treader
,
Michael Apted
, 2010
Lucy and Edmund Pevensie return to Narnia with their cousin Eustace where they meet up with Prince Caspian for a trip across the sea aboard the royal ship The Dawn Treader. Along the way they encounter dragons, dwarves, merfolk, and a band of lost warriors before reaching the edge of the world....
No Escape
,
Martin Campbell
, 1994
The year is 2022, prison systems from all over the world are now run by private corporations and have become business. After being sentenced to life imprisonment for the murder of his commanding officer who ordered him to wipe out innocent people. Convicted soldier John Robbins is dumped on the prison island Absolom (after he refused to execute his cell-mate and assaulted the Warden). On Absolom, convicts are put there to either survive or die....